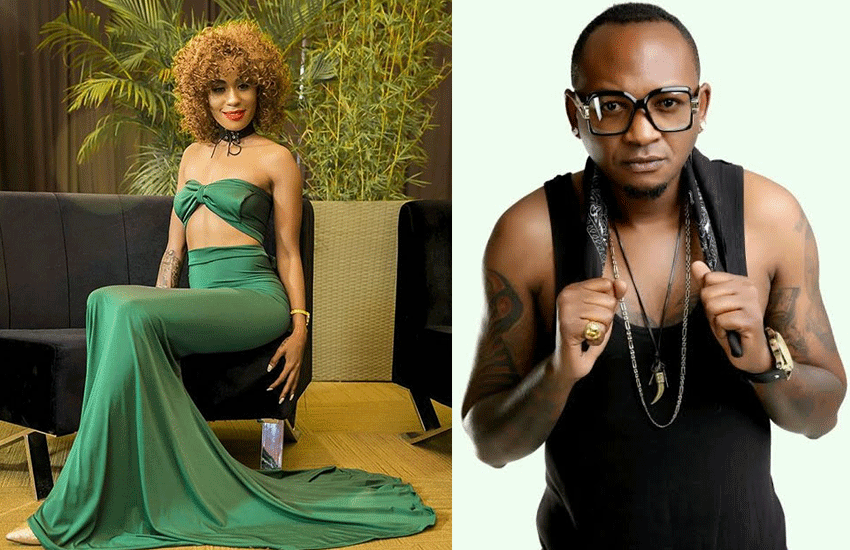 Former Deux Vultures rapper Colonel Mustafa has brushed off remarks by his ex-girlfriend Noti Flow that he is gay.
"I dated her for two years. You want to tell me that for the two years I was with her, it is only the other day she came to know I am gay?" he posed.
Speaking to K24, the rapper instead accused Noti Flow of cheating and using the gay sentiments to get back at him.
"Noti Flow is bitter that I left her two months ago. And, I have valid reasons as to why I ended my relationship with her. I wouldn't want to reveal much, but I can say she started seeing a white man behind my back. My mum came to know about it, and advised me to be careful with her," said Mustapha.
Mustafa's response comes just hours after Noti Flow took to Instagram and affirmed allegations made by Trap King Chrome.
"You guys Chrome was right!! Mustafa is gay and he lives with his boyfriend in Utawala. Confirmed. Wow. Fake **s," she wrote.
A few days earlier, she had defended the rapper stating that the claims against him were unfounded.
"Before you tarnish someone's name and try to ruin their reputation, think of 'what if ' the same was being done to you. It's disgusting how people can stoop so low just for clout.
"Yea I called it quits but for my own reasons. We're still friends. Forever we will be and hence I'll always stand by him. The b******t y'all are spreading about him are extremely ridiculous & hideous. Despicable. Shame on y'all lowlifes. Karma will catch up soonest."
According to Chrome, Mustafa is living a lie and should come out of the closet. A position the Loboko star denied as he poured his heart out to then-girlfriend, Noti flow.
"Nampenda Noti Flow, halafu hamna pesa ya kututenganisha… Thank you so much, Queen. You are the best," he stated.