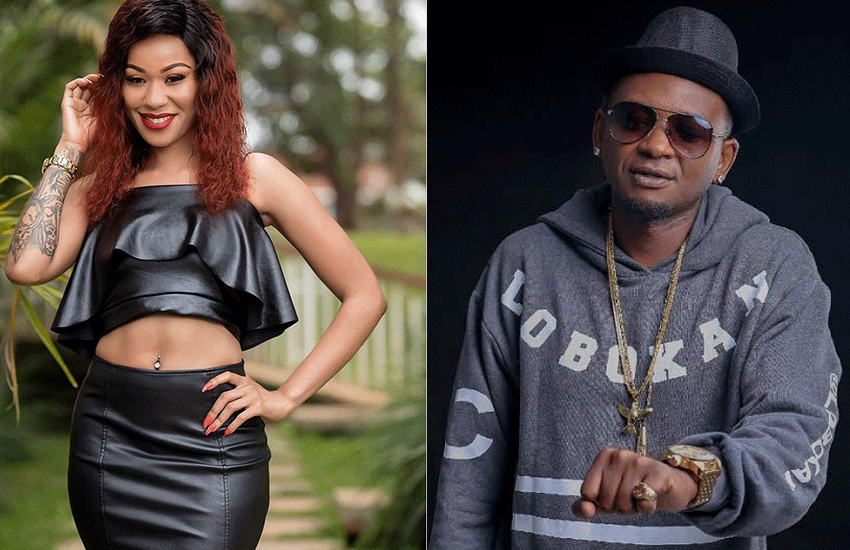 The saga surrounding rapper Colonel Mustafa's sexuality has taken a new twist after his ex-girlfriend Noti Flow threw a spanner in the works.
Noti Flow, in an Instagram Story seen by SDE, affirmed allegations made by Trap King Chrome against Mustafa two weeks ago.
According to Chrome, the former Deux Vultures ace was living a lie and romantically involved with an unidentified man.
"How long are you gonna keep up this act bro? I have no problem with homosexuals but you on TV every Monday lying to the fans that you're straight and we all know you got a boyfriend living in your house.
"Be yourself and maybe that will allow some of your fans to do the same. This act is getting old bro. Just come out of the closet," claimed Chrome.
A position shrugged off by Mustafa in November with a confirmation of his love for Noti Flow.
"Nampenda Noti Flow, halafu hamna pesa ya kututenganisha… Thank you so much, Queen. You are the best," he wrote.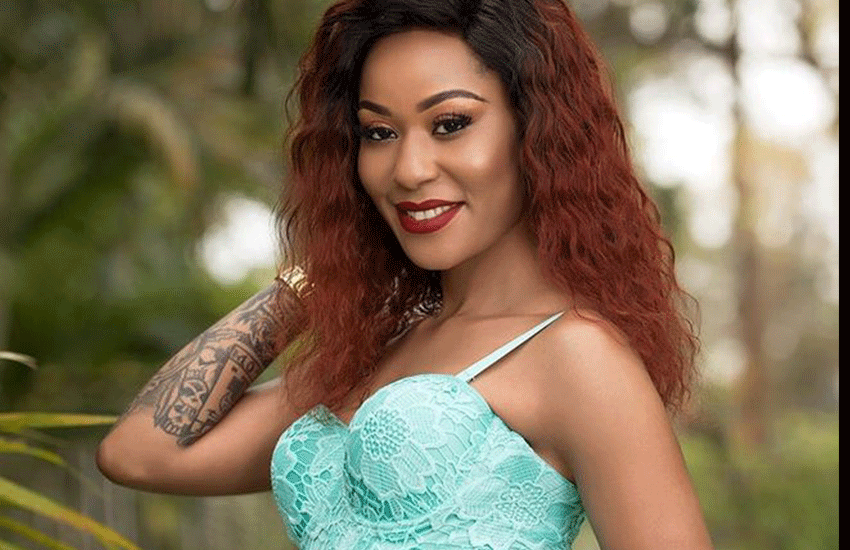 Irked by the claims, Noti Flow at the time, rubbished Chrome's assertions as 'shameful, baseless and despicable' hunt for clout.
"Before you tarnish someone's name and try to ruin their reputation, think of 'what if 'the same was being done to you. It's disgusting how people can stoop so low just for clout.
"Yea I called it quits but for my own reasons. We're still friends. Forever we will be and hence I'll always stand by him.
"The b**** y'all are spreading about him are extremely ridiculous and hideous. Despicable. Shame on y'all lowlifes. Karma will catch up soonest," she wrote.
Change of tune?
But on Wednesday, December 4, Noti Flow seemingly had a change of heart and 'outed' Mustafa soon announcing that she would be releasing two songs today.
"You guys Chrome was right!! Mustafa is gay and he lives with his boyfriend in Utawala. Confirmed. Wow. Fake **s," she wrote.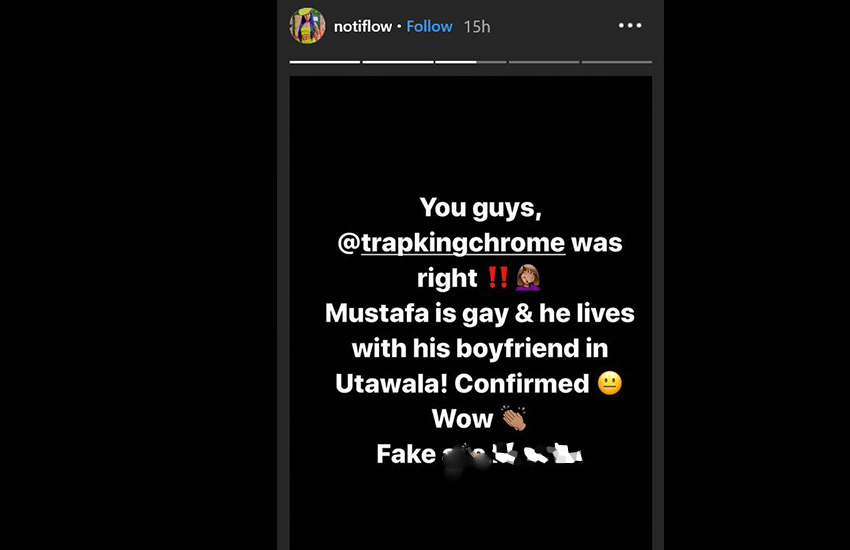 A U-turn that took some of her fans in surprise with many questioning whether the claim was hinged on generating traction for her releases.
The rapper was not available for comment as at the publication of this article.