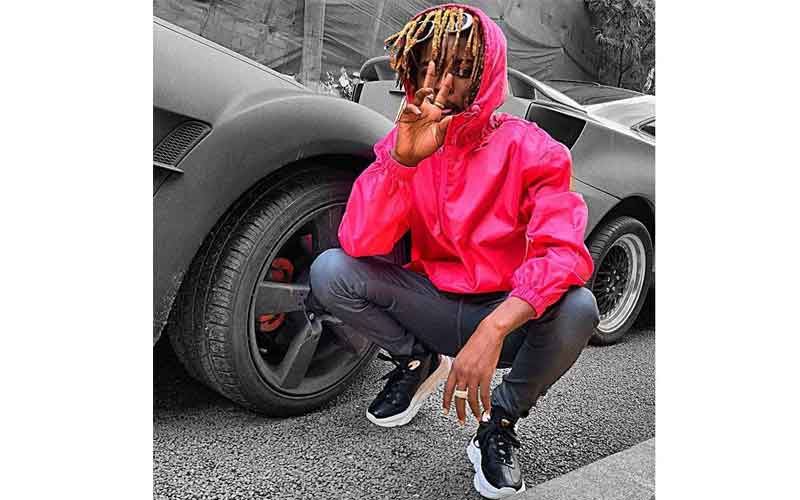 Kenyan producer Magix Enga was yesterday apprehended by police alongside music promoter, Maurice under unclear circumstances and taken to an undisclosed location.
In an Instagram post on Magix's page, his management have said that that they are doing everything in their power to locate the two and find out why they were arrested.
"From @magix_empire @weza_music news Just [email protected]_enga has been arrested alongside music promoter Maurice. They are currently held at undisclosed location. We are working on getting more news as we get in touch with them," the post read.
In a series of videos, Magix is seen confronting the police officers asking them to identify themselves but they go ahead to handcuff the two.
"Tunairecord yote. Kwanza nyinyi ni kina nani kwanza?" he posed.
The police officers, one in uniform and the other in plain-clothes respond saying they are police officers.
Free Magix Enga
Magix's fans and other musicians condemned the arrest demanding for his release through the hashtag #freemagixenga that has gone viral on social media.
Some, however, suspect that the arrest could be a publicity stunt to promote an upcoming video Magix and his team is working on.
sparks_kenya Hi...nlijua tu ni video shoot
junichusnr Hii ni foul play..
habilyboy Hii kiki au?
only_one_d.la.ray Umekua comedian tena??
Music rivalry
Considering Magix Enga has been involved in a number of music-related scuffles, a section of his fans believe that his arrest has resulted from the misunderstanding.
A particular social media user by the name g_joeker_ has pinned the blame on Tanzanian singer Harmonize.
"@harmonize_tz man see what you do. First steal a beat from the legend @magix_enga then try get him arrested," he wrote
Magix confronted the Tanzanian superstar, claiming Harmonize had stolen his beats for his latest hit Uno.
As a result the song was pulled down from YouTube and after the two reached an agreement he allowed the Kwangwaru crooner to use reupload the song.