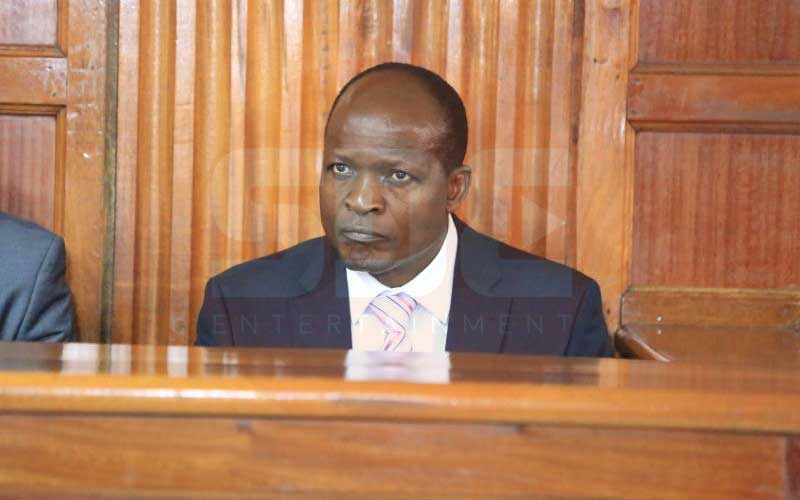 A lawyer representing the family of the late Sharon Otieno yesterday denied receiving instructions from Migori Governor Okoth Obado to represent him in the murder trial before shifting camp.
Prof George Wajakoya, through his lawyer Duncan Okatch, told criminal court judge Ngenye Macharia that he only bumped into Mr Obado on September 23, 2018, at Gigiri Police Station.
The lawyer was countering arguments by lawyers Kioko Kilukumi and Fred Ngatia, who are representing Obado, his personal assistant Michael Oyamo and Migori County Clerk Caspal Obiero, that he had received confidential information on the case before ditching the governor for Sharon's family.
"There is no evidence that he solicited or received a brief from the applicant. This application is meant to deny the victim their lawyer of choice. He is the only lawyer who came forward to offer his services pro bono. They are not people of means who can afford to hire lawyers to represent them in the case," argued Okatch.
According to Wajakoya's lawyer, he had gone to see another client at the police station when he came across Obado.
Sharon's mother Melida Ouma, who was also represented by Okatch, urged the judge to dismiss Obado's application, arguing that Wajakoya had disclosed he had bumped onto Obado while in police cells and she had no problem with it.
Sharon's mother said the application was made late in the day as they had spent over a year without a contention being raised over the lawyer of her choice.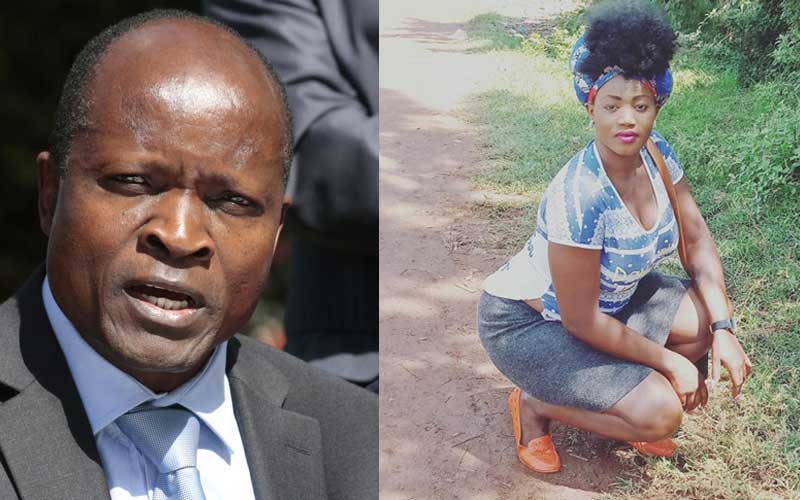 "The application should be dismissed. The applicants have not proven a conflict of interest as there is no proof that Prof Wajakoya received instructions from him (Obado)," said Okatch.
Gruesome murder
Sharon and her unborn child died on September 4, 2018, in a macabre killing which saw her stomach slit.
Obado, accused of being a part of those who murdered Sharon, now says that he met with Wajakoya 19 days later and discussed the allegations in detail in a meeting that went to 9 pm at night.
According to Obado, after he briefed Wajakoya, he shared the number of his other lawyer Rodgers Sagana who also went on with discussions on how they would put up a defence during the trial.
It was alleged that the fall out between Obado and Wajakoya happened on the first day when the three accused persons were arraigned.
Lawyer Kilukumi said that when Obado's then lead lawyer, retired judge Nicholas Ombija, rose to call out the appearance, Wajakoya's name was missing in the list.
Justice Ngenye heard that the lawyer complained to his colleagues after the court session.
Obado also complained that Wajakoya had informed him that he had a consultancy with the Director of Public Prosecution's (DPP) office and that of the Directorate of Criminal Investigations (DCI) and that they had cleared him to represent him in the criminal trial.
"On September 23, 2018, when the applicant was in police custody at Gigiri Police Station, the counsel went to Gigiri Police Station, sought and obtained instructions from the applicant. Counsel, in a bid to persuade the applicant, shared correspondence between the DPP and himself and with the DCI and he convinced the applicant he has been doing consultancy work for DPP and DCI.
"Counsel went on to convince the applicant that notwithstanding that he offers consultancy services to these offices, he has been granted clearance to represent him in this matter," argued Kilukumi.
The judge will rule on the application on December 18.