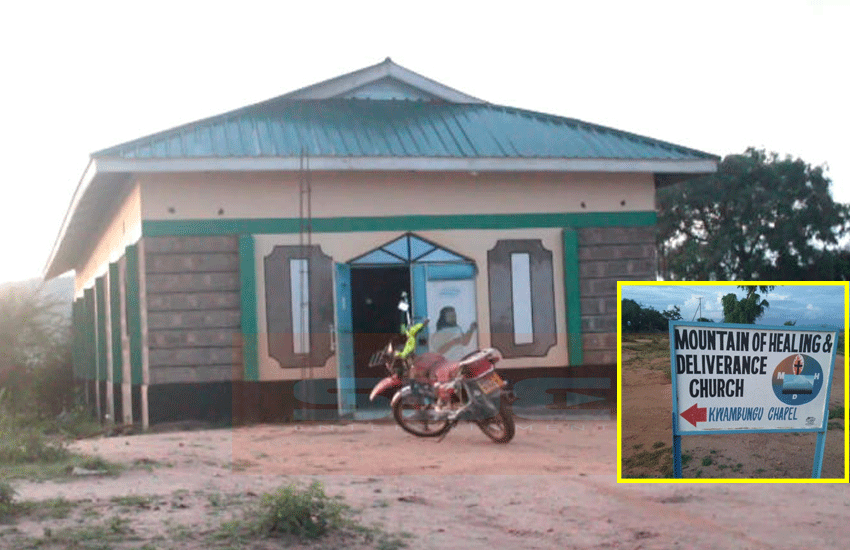 When Catherine Muyathi joined the Mountain of Healing and Deliverance church in Mwingi town about a month ago, she did not know the horror ahead in the journey for spiritual nourishment.
The mother of six is now agonising over her 14-year-old daughter who has seemingly lost her faculties after an encounter with a local preacher.
Ms Muyathi yesterday told the Sunday Standard that since her daughter was rescued by police, alongside 22 others from rented houses in Mwingi town, the teenager has remained dazed.
Her youngest daughter sat KCPE at Kitinga Primary School and scored 304 marks and she was looking forward to her admission to secondary school but this is now uncertain.
After parents and boda boda riders stormed the church on Thursday demanding to know the whereabouts of their children, Ms Muyathi remembers being woken up the following day by someone hitting her house with stones.
Mumbling things
It was still dark outside but she peeped out only to be met by a disheveled figure of her daughter, in tattered clothes and caked in mud following a night of heavy downpour. The teenager had gone missing on November 8, days after sitting KCPE and was believed to be among those held hostage by the said preacher.
"She was in rags, dirty and appeared confused," the mother recalls. When she finally led her into the house, the teenager admitted that she was living in a rented house with other girls in Mwingi town, where Pastor Joshua Kimanzi would occasionally pray for them to exorcise demons.
Read Also: My lover pastor wants a baby, my marriage is on the rocks
Three days later, the girl is yet to come back to her senses. "She was a bright child but now I am at a loss on what to do with her. She is just mumbling things that do not make sense. She seems to be under a spell," the mother said.
The raid by police in rented houses led to the rescue of 23 girls, three of them minors and others clutching babies.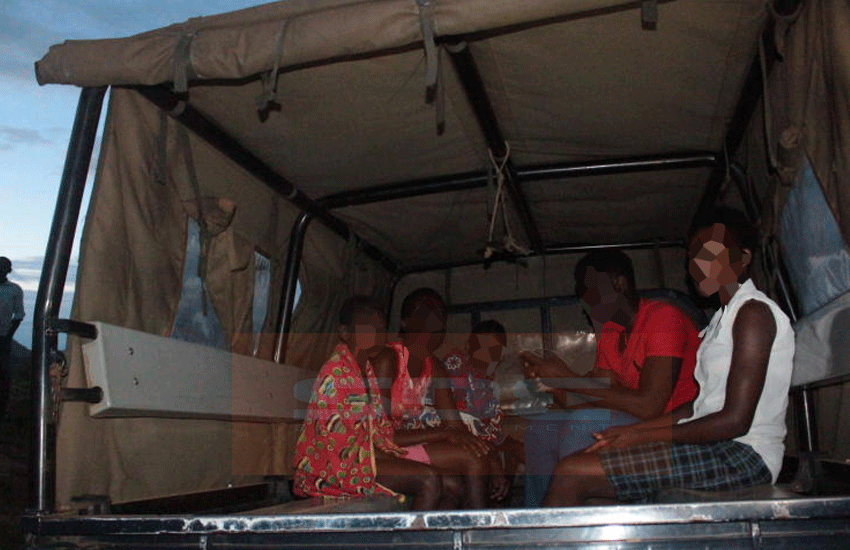 Mwingi Central OCPD Peter Mutuma yesterday said he had ordered for medical tests on the minors to ascertain if they were sexually assaulted.
"We rescued 23 but most of them have stayed under his custody until they are now over 18. Our focus is on the three minors and we are waiting for medical reports before we decide what action to take," said the OCPD.
He said detectives were pursuing the preacher and his accomplice tasked with getting accommodation for the girls where they are believed to be indoctrinated.
Ms Eunice Katisya whose daughter's whereabouts are yet to be known, said she dropped out of Ndaluni Secondary School in Form Two and joined the church after the preacher offered to pay her school fees.
Since then, the girl who gave birth recently but lost the baby has refused to go back home.
"She started living in his church and he took her to a different school. Whenever I prevailed on her to come back home, she dismissed me as a witch saying it is only her pastor who would release her when it is safe for her to come back home," she lamented.
Read Also: Pastor applied 'anointing oil' on my private parts before raping me to drive away spirits — Girl
Recently, the mother claimed the preacher called her to say that her daughter had given birth but the baby died.
"He even tried to coach me to tell police that my daughter fled home after being attacked by demons and needed prayers," Ms Katisya said.
Muyathi admitted joining the church due to its proximity to her home but was concerned that there were no locals and the faithful came from as far as Machakos, Makueni, Nairobi while others come from Western and Coast.
"I thought neighbours were envious but I have now seen his true colours. He seems to possess powers to blind and confuse our girls and we want action taken against him," said the distraught mother.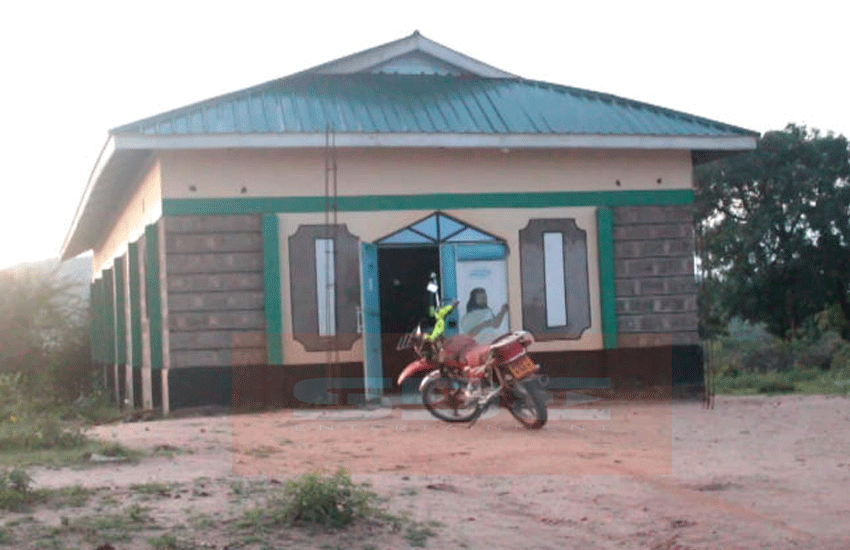 She said the daughter deserted the family saying the pastor was her spiritual father.
The Sunday Standard reached out to the pastor who at first did not pick calls but called back after we sent him a text message.
Discharging
He introduced himself as 'Prophet Joshua Kimanzi' and laughed off claims that he was in hiding. Kimanzi said his Mountain of Healing and Deliverance church which he started in 2006 was a healing sanctuary for those afflicted by diseases such as cancer, HIV/Aids, diabetes, kidney problems, stroke, mental illnesses among others.
He prays for the sick for weeks before they are released to go back home.
"As we talk, I have 36 patients admitted in the church, some of them children suffering from all manner of diseases. I will be discharging some of them this week because they are almost healed now. We shall continue praying for the others," the preacher said in calm voice.
Read Also: Fake miracles? Tanzanian prophetess under fire over 'bogus' deliverance
He claimed that he was a philanthropist and pays fees for needy children and currently he has 10 students in secondary schools within Kitui county.
Kimanzi blamed his woes on locals pastors who he alleged were jealous of his popularity and had ganged up to bring down his ministry. He denied claims of being a devil worshiper. He claimed that he prayed for a German suffering from cancer and once he got healed he funded expansion of the church.
"Then God appeared to me and said this will be a healing sanctuary. Nobody is abducted here but come on their own. I have a register of all the people I have prayed for and healed from all over Kenya and abroad. They are over 15,000 and I can link you with some of them," he said.
The preacher denied claims of luring the 14-year-old girl to the church but admitted that her mother (Muyathi) was among the faithful but he suspended her for allegedly consulting witch doctors. "I know her but I have never admitted her daughter. She is not in my register," he said.
The preacher vowed to sue locals who raided the church and damaged property including chairs and a glass pulpit worth Sh25,000.