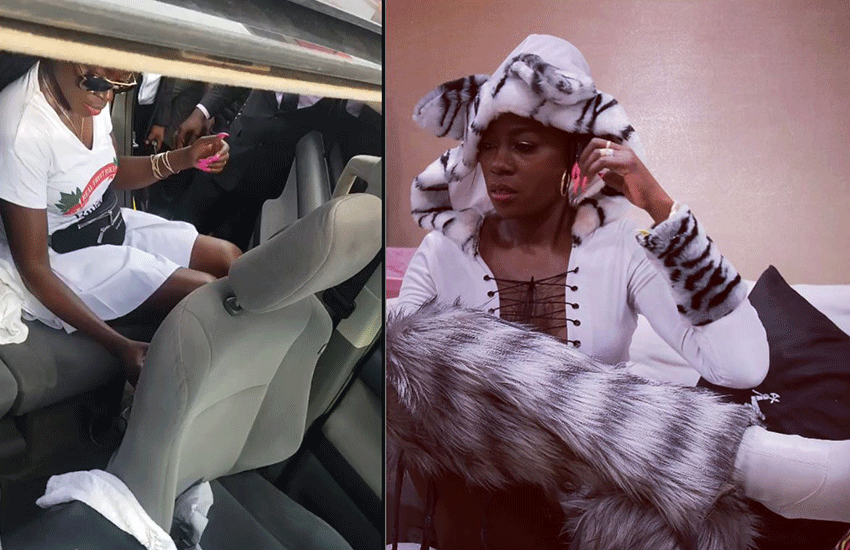 Singer Akothee has issued an apology to the manager of a Kisumu supermarket after her fans in excitement over her arrival almost 'overrun' the store.
In a caption attached to a video that captured the hundreds of fans swarming Akothee as she made her entry, the singer revealed that it was a tense moment for her, the management and her fans.
Akothee narrated that whilst nothing was lost nor any of her fans or shoppers injured, all she wanted to do was to shop for a few of them in appreciation of their love.
"I am sorry for the supermarkets. The manager of the supermarket panicked, little did he know I was peeing on my panties when the supermarket turned into Akothee's fan base.
"I just wanted to buy my Orchid Valley and make sure they have it in stock, shop for a few fans Peptang products. Sorry, normally I don't skip the line. If you are in front of me, I allow you to swipe your products, combine your bills with mine and I pay. I am not special, I am just celebrated. Nothing was lost and no one was injured. Thank you Tuskys, my fans are not thieves, Kisumu well behaved," stated Akothee.
In another video that has been viewed over 36,000 times, scenes from the supermarket were replicated at Acacia Premier Hotel as the Sweet Love hitmaker checked in.
"I did not know what to do with my people, whether to check in with them or leave them outside. Some were crying tears yawa.
"I told them to wait I check in first I will come to see them, I asked my management to allow them in, but they refused they said I am tired, I needed rest.
She clarified that they were not following her for money.
"I just wanted them to grub a bottle of water. They are not following me for money, the love is from their heart, they just want to hug and be with me. I love my people".