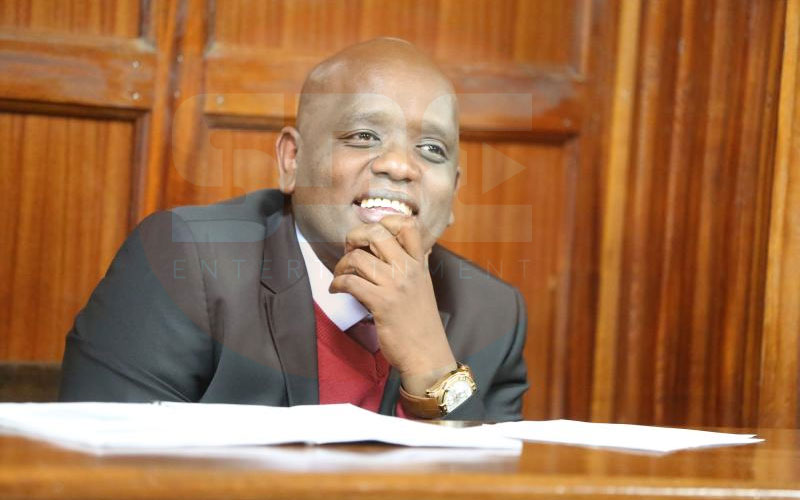 Dennis Itumbi has downplayed being roughed up by President Uhuru Kenyatta's security detail during the Building Bridges Initiative (BBI) taskforce report launch at the Bomas of Kenya.
In widely circulated video of the Wednesday incident, Itumbi, who was seated behind President Uhuru, DP Ruto, Raila Odinga and Senator Yusuf Haji is seen talking to a man out of the camera's view.
A security officer approaches Itumbi and attempts to remove him from the podium but the latter resists and walks away with the officer in tow.
Seconds later, the two appear again and the officer is seen shoving Itumbi out of the main dais.
The altercation caused mixed reactions among Kenyan with some wondering how Itumbi, who presumably worked for the government could be kicked out of a State event.
No embarrassment
Taking to social media afterwards, Itumbi downplayed the incident and lauded the police officer for doing his job.
"A policeman at work. Dennis Itumbi at work. A day in office for us all. The sideshow is good conversation...
"Wacha polisi afanye kazi yake...Mimi ni mtu mdogo sana....
"I have only one advantage, Inshallah, TIME! Haya turudi kwa mambo ya nchi...
"Salute! Mr. Muriithi, you did well to push me a little bit...
"Tuendelee!" he wrote.
Responding to a tweet saying that he was embarrassed, Itumbi pointed out that he still remained on the podium after the incident.
"No embarrassment. Just another great day in office....of course you see I still remained on the podium. Just one of those moments when everyone is just doing their job...hahaa enjoyed. Tuko sawa."