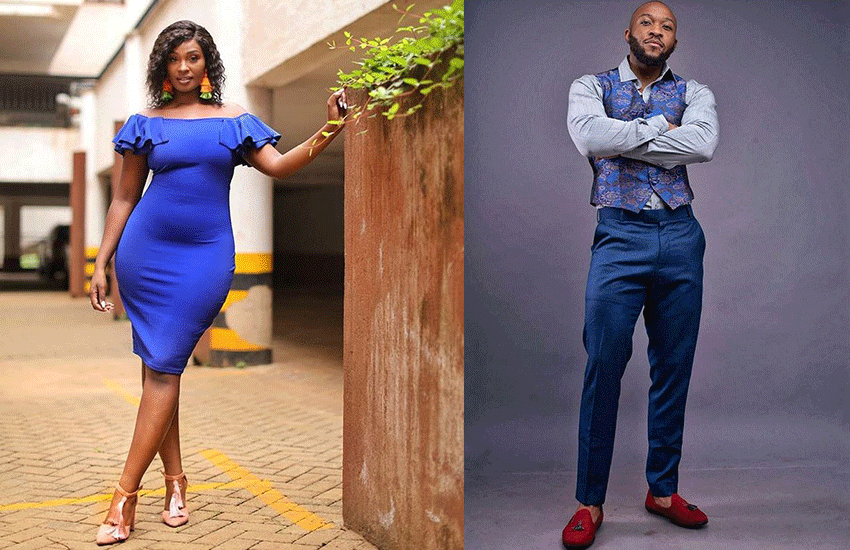 YouTuber Maureen Waititu has for weeks been the talk of town ever since her split from gymnast baby daddy, Frankie JustGymIt, became public.
Speaking to Massawe Japanni, the mother of two opened up on the details of her relationship with the father of her children and why it did not work. 
"You know in this life we live in especially the 21st century, there's so much. Nowadays when people get problems in their relationships, they opt to run away than solve it. All I can say in simple terms is that we did not fix ours and we split.
"We split because of ordinary things. You know when you wake up every day and you are not happy. You tell your partner how you prefer things to be done and they don't see the need to change.
"At that point, I felt was I headed in different directions and so was he. I just felt there was no need. It gave me a lot of stress and you know if you are not happy, everything else doesn't make sense," explained Waititu.
Reason for break up 
Waititu added that she tried everything in her power to make the relationship work.
"Things like this don't just happen, it's something that has gone on for some time and you know our nature as women, we fight and fight and until we feel we can't fight anymore and that's how I felt. 
"So instead in a relationship and being unhappy and miserable, where when we go home we don't even look at each other we saw it fit to split and create a conducive environment for our kids," she said. 
Marriage
The social media sensation went on to admit that she is still in love with her baby daddy and that at the time of their break up, they were due to tie the knot. 
"We were to turn six years come December and this close (using her fingers to estimate) to getting married. We were already engaged and then we saw there was no need to continue with marriage because if we are not okay before the marriage it won't get any better after," she concluded. 
Maureen Waititu, however, noted that she has learnt a lot from the experince and has no regrets.
"Hata sitadanganya bado nampenda sana labda hata for the rest of my life. He's my first and true love. Tulipatanishwa na rafiki wetu…Nimekuwa na hayo mawazo lakini nikiangalia the bigger naona hakuna majuto kwa sababu hakuna mahali pameandikwa watu wawili watakaa mpaka mwisho. You never know labda haikuwa safari yangu lakini nimelearn my lesson."