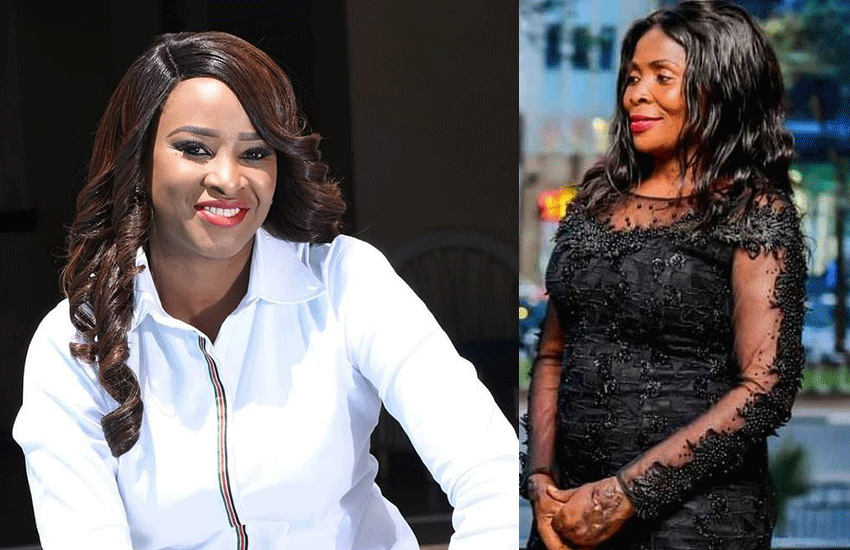 State House Spokesperson Kanze Dena has opened up about her trying past.
Speaking at Rev Lucy Natasha's church in Nairobi, the former Citizen TV anchor revealed that she experienced a series of low moments when she was young and listened to Tanzanian gospel artist, Rose Muhando, for solace.
Revealing that she started listening to Muhando's songs religiously during her formative years, the mother of one challenged other gospel artistes to emulate the singer and release music that impacts lives.
"I want to speak about two things, one to Rose Muhando. I want to use her as an example. When I was a young girl I always listened to Rose's songs. I listened to her music a lot when I was going through hardships," she said adding that "When I heard something had happened to Rose, I was praying for her." 
Commenting on the singer's highly-publicised tribulations, Dena highlighted that she believed that the gospel icon who is riding high with Walionicheka would rise and regain her musical glory.
"When she came back is when I said that God is preparing a table before her enemies, that she will stand. Your cup is overflowing. You have gone through difficulties. You shall stand for the glory of God," she added.
Muhando's twisted tale for the better part of 2018 dominated social media as she went through what seemed to be the most challenging part of her legendary musical career and personal life.
The tale took a sharp turn in November that year after photos and videos of the Nibebe hitmaker surfaced online including one of her allegedly being exorcised of 'demons' by controversial Neno Evangelism Center founder, James Ng'ang'a.
She later, in an interview, accused her former management of her troubles, claiming that they swindled her of her hard-earned wealth.
"My downfall was caused by my manager who I fell out with because he wanted sex and I couldn't give it to him. He embarked on a tarnishing spree and he destroyed my name," claimed the 42-year-old singer.
However, in August this year, Muhando was spotted full of life as she joined congregants in worship at Reverend Lucy Natasha's church.
Celebrating Muhando's transformation after stints in Kenyan hospitals due to severe health problems, claims of drug addiction, allegations of demon possession and debt, the preacher stated that the singer was on a path of recovery.
"Glorious moments in our Miracle Mondays Service. We experienced a great move of God. I am glad to see the wonderful progress in the life and ministry of Gospel Artist Rose Muhando from Tanzania. God is doing great work in her life and we declare more grace, impact and growth as she ministers in singing," posted Natasha.