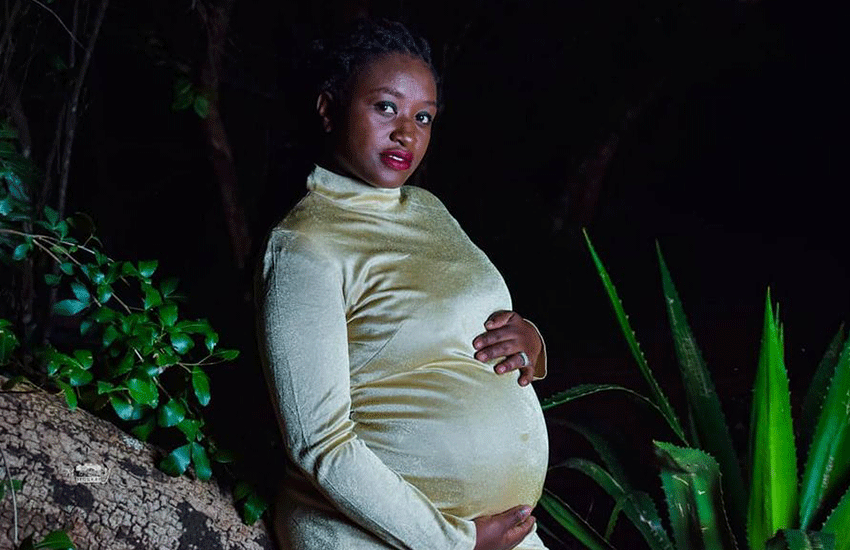 Celebrated Real Househelps of Kawangware actress Njeri Gachomba alias Njambi is due to welcome her second child.
Explaining on Instagram her reasons for keeping her pregnancy a secret, the 40 weeks pregnant actress shared that she wanted to 'confirm the wellbeing of the baby' first.
"First of all I was not hiding the fact that I had a baby on the way, I wanted to confirm the wellbeing of the baby before I announced it on social media. Am due any day from yesterday... Am so excited btw.
"So, about this photo, I wanted an illustration of what I had gone through last year. The darkness I was living in because of severe depression, I previously had a miscarriage and that also gave me the anxiety of sharing this news of this pregnancy," she wrote.
Read Also: A 'slay queen' slapped me on Valentine's Day - Real House Helps of Kawangware actor
Severe depression and miscarriage
Opening up on her journey with depression, Njambi revealed that her miscarriage left her heartbroken and lonely.
"When we got pregnant in November 2017, we were not ready... I remember after the miscarriage in April 2018 everyone told us that everything happened for a reason. We didn't quite understand that it wasn't the right time for us... We both had unsolved issues and a lot of baggage at the time. But Lord knows how hard losing that baby was, we were not only heartbroken but our relationship got broken too.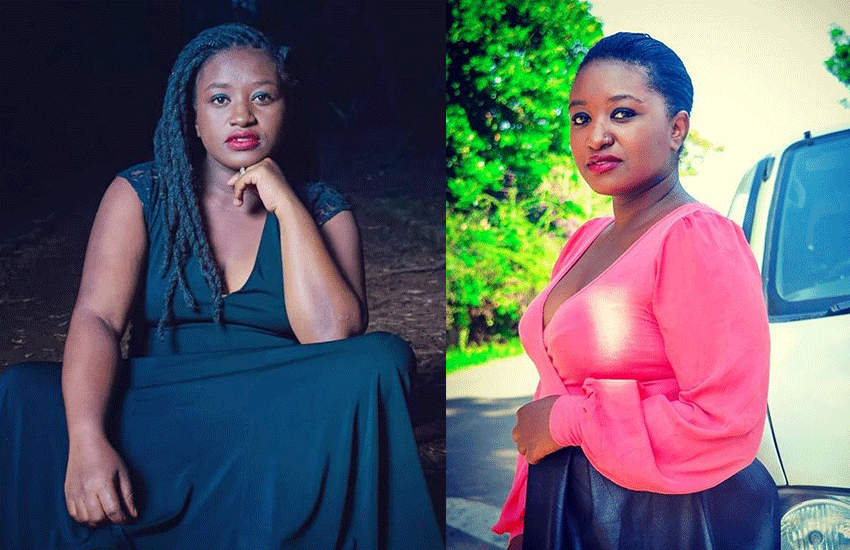 "We made stupid decisions last year because we didn't know how to handle the pain together, we made stupid decisions that we still regret. And it felt like when our baby died, she went with all our blessings. That was the time TRHK went on a long break, and after that, no doors were opening, no opportunity was coming our way. I felt like I was being punished. Like God had forgotten about us. I was jobless, stressed, dying inside and lonely," said Njambi.
God's blessings
Despite the difficult moment, Njambi acknowledged that she was ready as the time was right.
"Look at God, the beginning of this year we were blessed and this time it was the right time. We were ready emotionally, physically mad even spiritually. We had lost our way... But every day I keep on saying this is our miracle. It came at the right time with its blessings. Am telling you this Lord is an amazing God. I keep telling people that am a living testimony of what the Lord can do.
Read Also: Comedian Njugush gets his heart broken in Real Househelps of Kawangware
Njambi noted that she does not know the gender of her unborn child and is looking forward to the surprise on the delivery day.