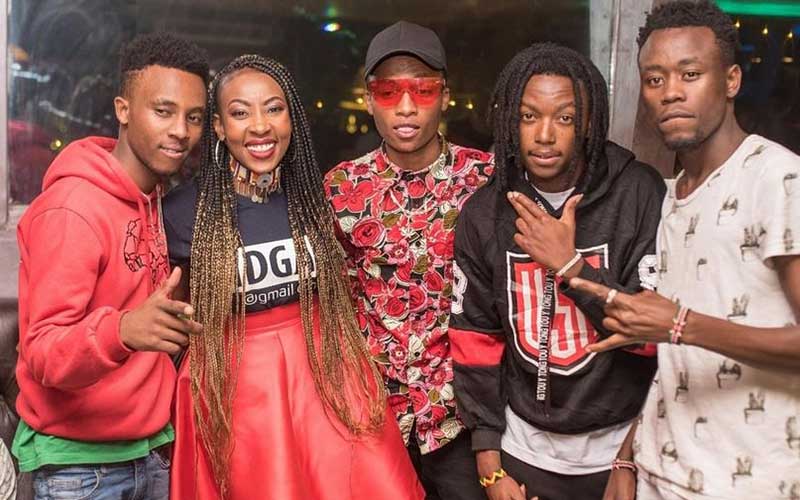 On 20 May, the nominees' list for the 2019 Pulse Music Video Awards (PMVA) was made public in a star-studded event at held at Kiza Lounge.
Arguably Kenya's biggest award show, the PMVA nomination night attracted droves of artists who are up for nomination.
Some of the celebrities who attended the nominees' unveiling include Boondocks Gang, Masauti, KRG The Don, Sailors, Bonfire Adventure's Simon Kabu, Nadia Mukami, Elani's Brian, Guardian Angel, Arrow Bwoy, Mwalimu Rachel among others.
The energetic Sailors crew made the best of the night, dancing away to Kenyan tunes to the crowd's delight.
Speaking at the launch, Pulse editor Stevens Muendo lauded the new breed of Gengetone artistes for changing Kenya's music industry.
"We have created new categories to carter for the new wave of artists who are transforming the Kenyan music scene," said Muendo.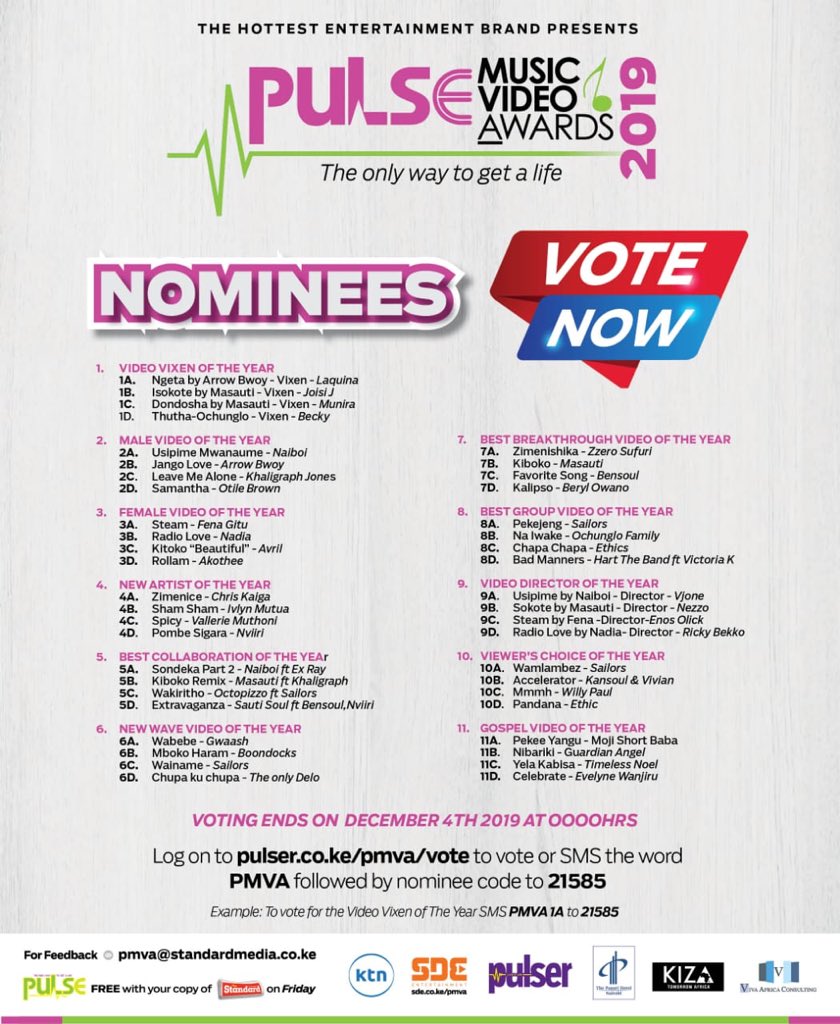 You can vote for your favourite artiste, vixen and video director by either visiting https://pulser.co.ke/pmva or through SMS by sending PMVA, followed by the artiste's code to 21585. For example, PMVA 2A to 21585.
Check out photos from the event: