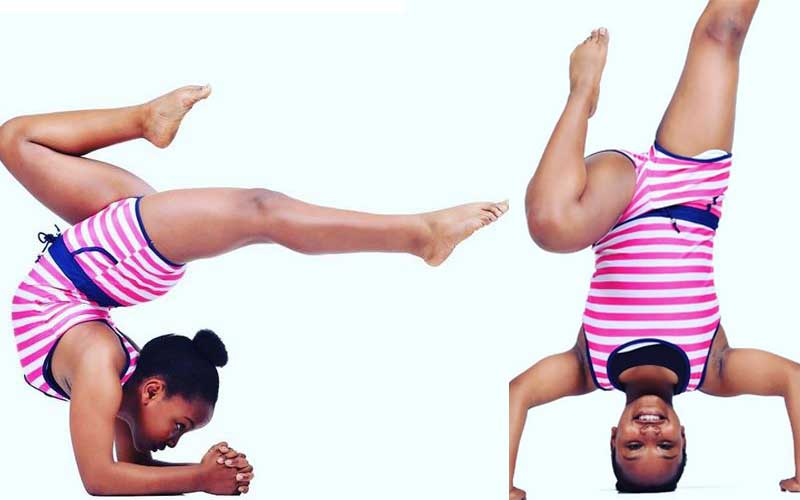 Gymnast Wendy Waeni is officially back on social media months after her highly publicised run-in with her then-manager, Joe Mwangi.
Waeni, who accused Mwangi of exploiting her talent for selfish reasons, expressed joy at getting back online, saying that she had missed her followers.
"Back like I never left. Nimewamiss," she posted alongside a photo of herself doing what she does best, contorting her body.
In another post, Waeni offered words of encouragement to those going through tough times.
READ ALSO:Joe Mwangi is threatening me- Wendy Waeni's mother claims
"Even when things seem to be going upside down in your life, don't ever trade your smile for a frown because things will always look up.
"No hardship is permanent," part of her message read.
Kenyans flocked her page to welcome her back:
Chriskirwa Welcome back @wendywaenikenya
_mcdashglobal Personally nimekumiss pia. You good?
moses.muthaa Welcome back.
Counter accusations
In a move that elicited mixed reaction from Kenyans, Waeni claimed to be penniless despite travelling around the world to perform, accusing Mwangi of hoarding all the proceeds.
"My mum is really suffering right now, she sells sweets, and I live in Huruma in a single-room with her," she wrote, saying that her former manager was controlling her social media handles.
READ ALSO: Warrant of arrest issued for Wendy Waeni's former manager Joe Mwangi
Mwangi, on the other hand, claimed that Waeni had been coached to give misleading information about him.
"It's alleged that for more than five years Wendy has never received a penny, I mean... which parent in this world will allow his/her kid to be misused for not one month, not one year, but five years?" he posed.