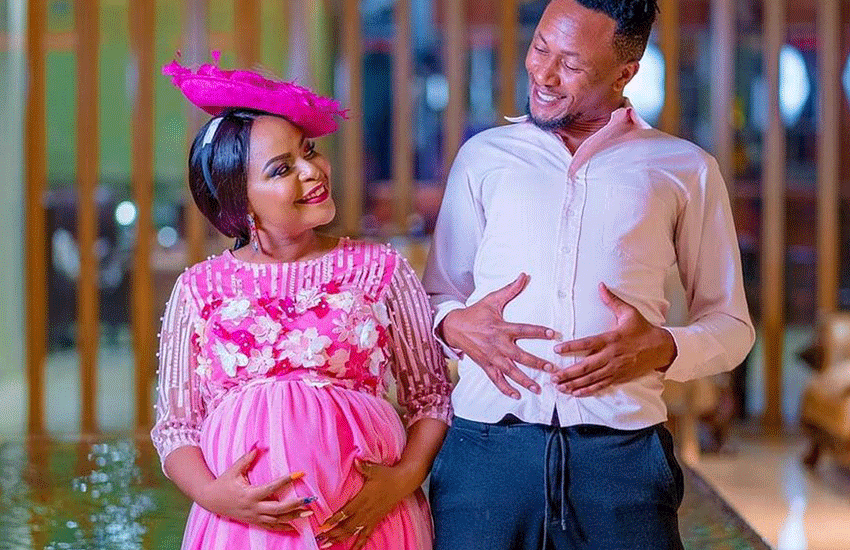 Popular gospel star Linet Munyali alias Size 8 and husband Sammy Muraya aka DJ Mo have welcomed their second child, a baby boy.
Terming the delivery a miracle, Size 8 in an emotional video posted on their YouTube channel narrated that she suffered serious complications that nearly cost her life and that of the baby as she clocked her last trimester.
"For me, getting here is a miracle. I almost died several times because of this pregnancy. It does not matter whether you have Sh10 million or Sh1 million; if you do not have life, you cannot enjoy what you have," narrated Size 8.
According to the 'Pale Pale' songbird, she went through several, serious bouts of worrying blood pressure spikes and other health issues.
"I used to feel a sharp pain as if oxygen was not getting into my brain and started convulsing. At some point, I started getting minor strokes where my left side was completely paralysed. I remember being taken for MRI scans.
"They were trying to find out if I had organ failure. They changed my medication and directed me to see a heart physician, where I was given some medicine and told to report back regularly for check-up. My pressure, later on, normalised a little bit," shared Size 8.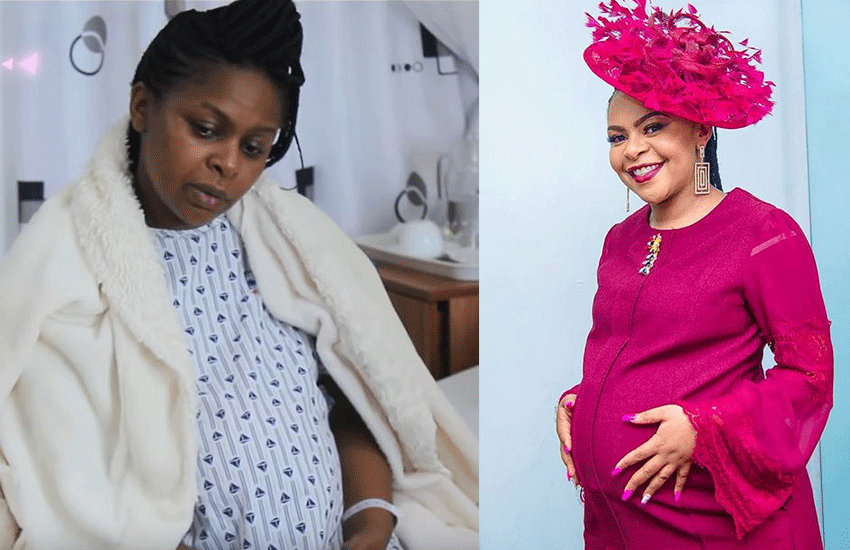 She and her unborn child were, however, not out of the woods yet.
"Last week is when the convulsions became excessive. I informed my doctor that the unborn baby was not active and was I immediately admitted. I couldn't breathe nor walk. I was completely off…
"The last scan I had revealed that I had 34 weeks, four days. So they were trying to see if they could buy more time. They tested and discovered that the baby's heart rate was above 180 and concluded that they could not hold on anymore," she added.
"We have no option," remarked a visibly shaken Dj Mo by Size 8's bedside at the hospital.
"I hope he is ok and we are doing the right thing," quipped in his wife.
After the baby was born, he was rushed to the Neonatal Intensive Care Unit (NICU).
On Monday, November 18, the singer posted on Instagram that faith saw her through the storm.
"In the middle of the storm don't give in to the evil spirit of intimidation whose main aim is to remove you from a place of confidence and trust in the Lord to a place of anxiety and fear so as to be able to hinder your intimacy with God cloud your judgment, vision and clarity!
"That storm you see is a nice way God is preparing you for greater levels maturing you, remember James chapter 1. In the storm never look at God in a bad light focus on him and never lose your confidence in Him!!! Arise woman and man of god keep walking never stay silent keep preaching!"
Size 8 was five weeks pregnant when she miscarried in 2018. Size 8 and Dj Mo have a daughter, Ladasha Belle Muraya.