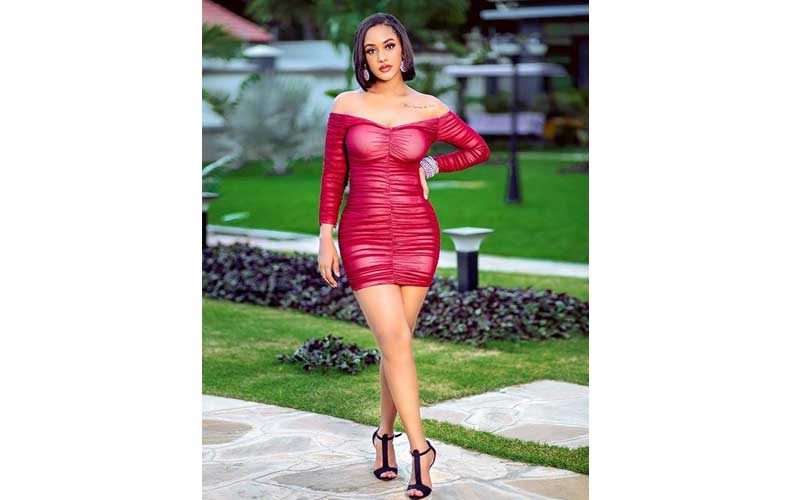 Shortly after Diamond Platnumz's Kenyan girlfriend, Tanasha Donna set the internet on fire with her gorgeous snap back pictures after having her son, the radio presenter is now back in studio making music with her one-month-old baby.
Tanasha posted a picture of her and her adorable baby in the studio with the caption, "My happiness in one pic."
The new mom added that they will be celebrating their son's 40 on 26 November, a tradition Diamond has upheld with two of his children, Lattifah and Nillan.
"Celebrate my son's 40 days on the 26th (though he turned 40 on the 11th)."
Delivery
After 17 hours of labor, the couple welcomed their son on Diamond's birthday. Coincidentally, Tanasha and Diamond's mother also share birthdays.
Announcing the arrival of her son, Tanasha posted a picture of Diamond holding their son with the caption, "Happy birthday to the loves of my life. God is good."
Child naming
Before their son was born, Tanasha had declined to share his name for fear that evil people will harm him.
Speaking during one of her Instagram live videos, Tanasha, who was responding to a fan's question explained that she and Diamond came to an agreement to keep their baby's name private until he was born.
''I am afraid that bad and evil people will harm him, we have already discussed the name but we cannot share it at the moment,'' she said.
The couple later opened an Instagram account for their son with the name, Naseeb Junior.
Apart from withholding her sons name, Tanasha was very protective of her child even before he was born, hiding him from the public for as long as she could.