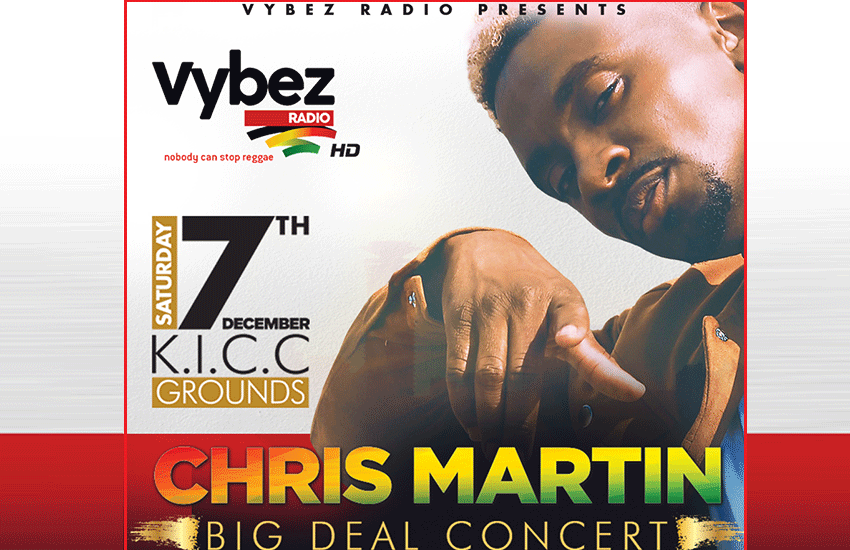 Kenyatta International Convention Centre (KICC) will on December 7 play host to the biggest reggae concert ever in Kenya courtesy of its star attraction, Jamaican singer Christopher Martin.
Hosted by Standard Group PLC owned station, Vybez Radio, Chris Martin will be performing alongside a pool of Kenyan reggae deejays and music stars.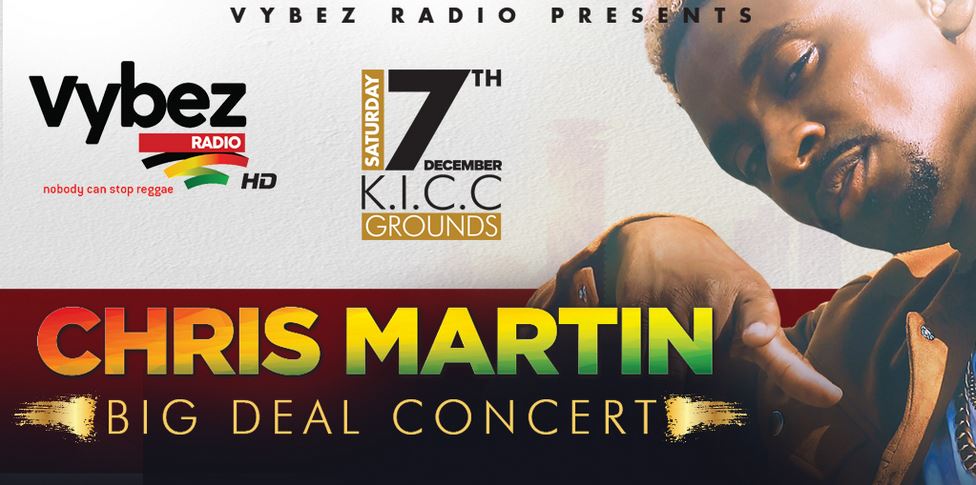 Below are three ways that you can grab a ticket for free!
1.Tune in to the Morning Vybez show with Kwambox and Mbunde, record yourself dancing to your favourite Chris Martin song of your choice and post it on Vybez Radio TIK TOK account, if your video gets more LIKES you definitely win yourself a ticket to the big deal concert.
2.Think you got swag like Chris Martin? Tune in to the Adrenaline show every weekday from 3 – 7 pm post a picture of yourself swaged up like Chris Martin, if your photo looks like the real deal you definitely walk away with free tickets to the big deal concert.
3.Can you bust a move like a real dancer, record a video of yourself dancing to your favourite Chris Martin's song using the Tik Tok app. Post it on Vybez Radio Tik Tok account. The most liked video wins' free big deal Chris Martin tickets.