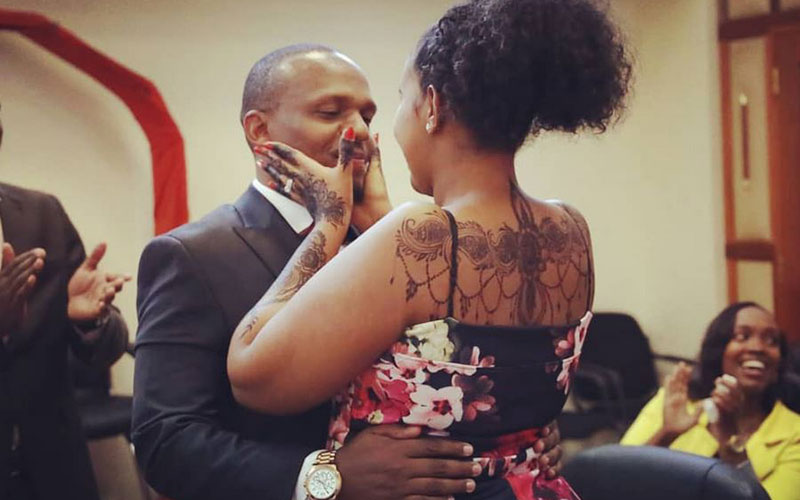 A year ago, Ben Kitili put a ring on it. Kitili, a political affairs anchor, married his long time Muslim girlfriend Amina Mude in a lavish wedding, a ceremony that evoked mixed reactions on social media and provoked debates on their cross-religious union.
Kitili took to social media to share his heartfelt message to his wife as they mark their one-year anniversary.
"The queen is the most powerful piece on the chess board because of the sacrifices she makes to protect her king. Happy first anniversary… to many more inshallah," Kitili's post read.
Amina Mude commented on the post writing, "one year down, forever to go."
Friends and followers on social media also congratulated the couple on marking their one-year anniversary.
Criticism
Shortly after the two had tied the knot, they received backlash from social media fans who were questioning their marriage. Kitili, who was firm with his stand, said people were entitled to their opinion but they shouldn't push it too far.
"To those who are not so welcoming, we forgive you… you have a constitutional right to your opinion… however, should any of you cross the line against the law- as I said, I 'll protect my family with my all," he said.
On the other hand, Amina said she blocks all negative vibes and doesn't condone criticism when it comes to her marriage.