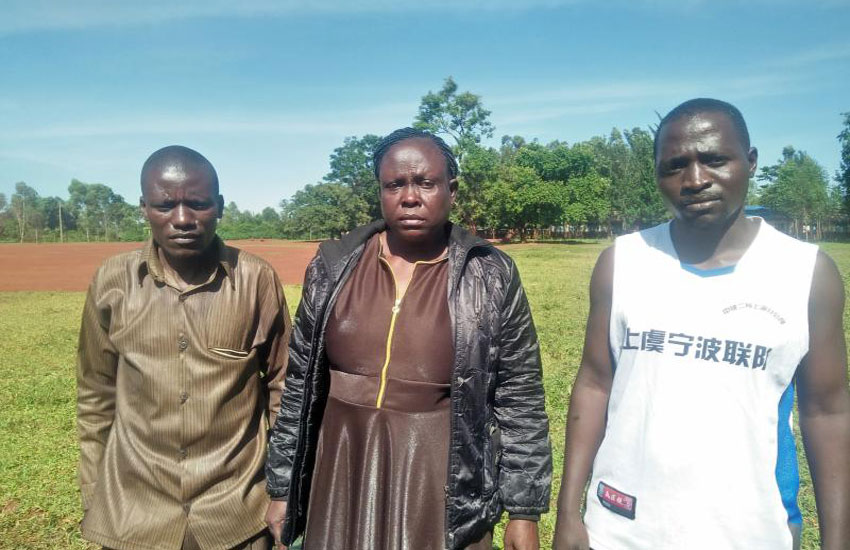 They left Nyando in Kisumu County for Butula Constituency in Busia to provide security as bouncers in a funeral where a businessman was murdered a fortnight ago.
Donning black suits and dark sun glasses, the seven tall and dark men arrived in Bumala town on Friday morning to undertake their job of guarding the hearse.
They were present at Sega mortuary in Siaya County during the collection of the body of businessman Johannes Okoth Aduol, alias 'Okoa'.
The body of the 35-year-old was found in a shallow grave 10 hours after he went missing at Ligingo, on the border of Busia and Siaya counties two weeks ago. It had gunshot wounds and his hands were tied at the back using his clothes.
Having been a trader in Bumala and known to many, the pallbearers stopped at the market where he owned an electronics shop for people to view his body.
The seven bouncers stood strategically besides the casket. Nobody knew them. The locals became curious and began regrouping while asking who could the seven men be.
Roseline Awino, Aduol's aunt, said yesterday that one of the bouncers was seen talking to Aduol's second wife, Mercy.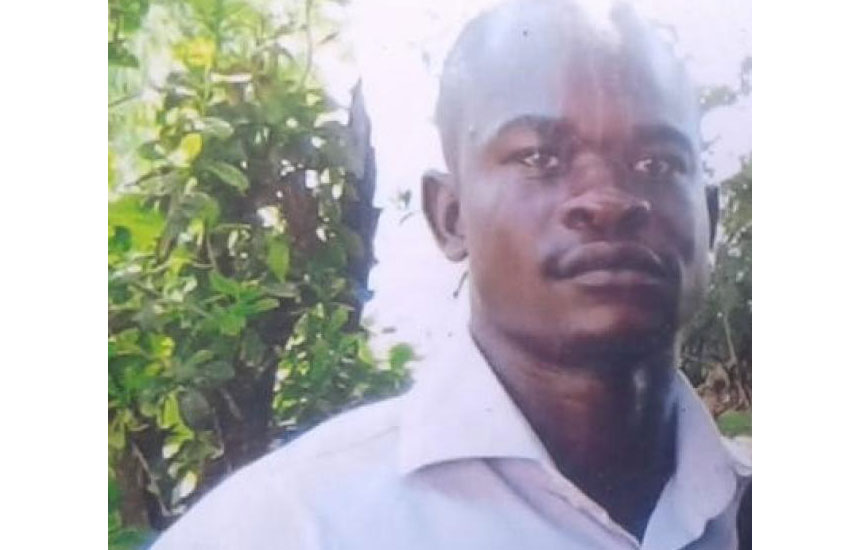 As the locals started regrouping, Awino sensed danger. "I asked them (bouncers), 'whose visitor are you?' Because none of the family members knew them," Awino said.
"One of them told me it was unfair to ask them who they were since it was a funeral and normally many people attend but another one said they were invited by Mercy to come and provide security."
When Mercy was called to confirm whether she invited the seven, she denied it. "We took Mercy's phone to check mobile money transactions and we established that indeed she sent some money to the bouncers. Why she disowned her visitors is what we don't know," Awino said.
Within village
When the body was taken home, the bouncers followed the hearse. On reaching Masebula, hell broke loose and residents descended on the visitors, killing six at separate places but within the village.
A villager who did not want to be named said the mob lynched the six in less than 10 minutes. "Locals and rowdy boda boda operators lynched the six then escaped from the scene immediately," the villager said. "The guys appeared innocent, but locals suspected they took part in the murder of the slain businessman." The seventh man managed to escape. It was not clear where he was by yesterday. The police arrived later and took the bodies to the Busia County Referral Hospital mortuary.
Mercy was picked yesterday morning by officers from Bumala Police Station for interrogation.