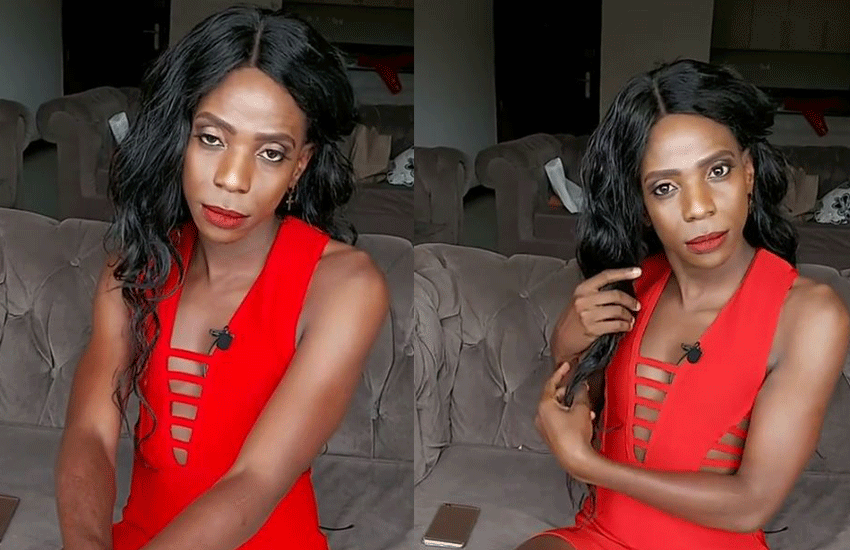 Comedian Eric Omondi is a certified funny man in Kenya's entertainment industry, according to his legion of fans.
 
Omondi's knack for pulsating humour has endeared him to millions and landed him several accolades across the world.
 
Not one to be defined by his successful stint at Churchill Show, the comedian has since his exit reinvented himself and taken a footing at the growing social media front; especially Instagram where his genius gene has shone.
 
With the deep honey pot of advertising not about to run dry, Omondi has on many occasions taken up brands as its ambassador, and, with each deal, outdid himself in trying to lend his influential persona to the product.
 
To say that he pushes the envelope often, is an understatement. His latest video marketing a popular milk brand has, however, got the nation talking.
 
Clad in a red bodycon dress and makeup, the Best Comedian in Africa (2019) has stirred up social media with many lauding the star for his bold cross-dressing move.
First to comment on the viral clip that has garnered over 219,000 views was singer Nameless who simply stated "Call me. We need to talk" alongside a dazzled emoji.
Radio presenter and Diamond Platnumz's fiancé, Tanasha Donna, on her part responded with teary-eyed emojis, "What did I just watch Eric."
Chocolate City songbird Victoria Kimani was not left behind either and noted that Omondi needed a new hairstyle.
"Wow sHe needs some new hairstyles ASAP."
While former deputy head of mission at the Israeli Embassy in Kenya turned singer Gilad Millo expressed worry in his post.
"Mr President...Your Highness...bro...Eric... I'm worried about you. Unaona najua kazi ni kazi lakini it looks like you're enjoying this too much," wrote the Mapenzi crooner.
"I swear she is hot," added former Mother-in-law actress Catherine Kamau alias Kate Actress.