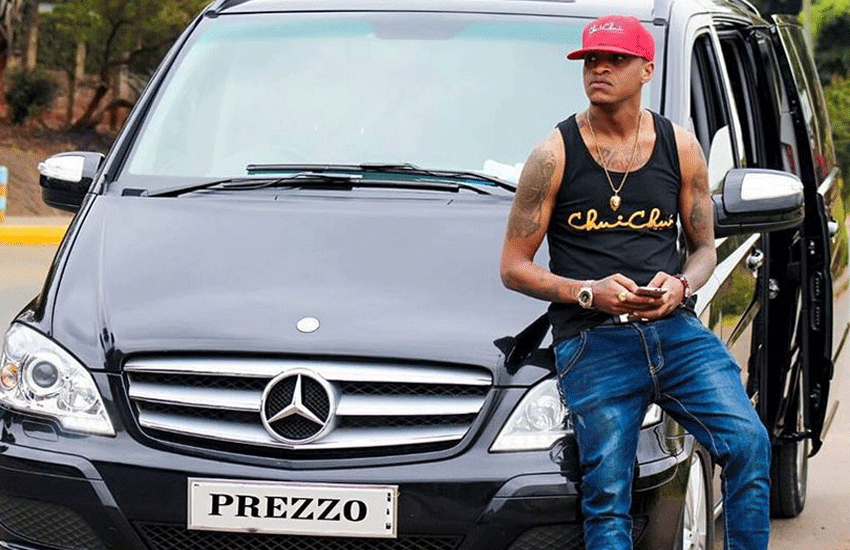 Kenyan rapper and former Big Brother Africa participant Jackson Ngechu Makini, better known by his stage name CMB Prezzo, has denied being drugged and raped by three women.
Dismissing reports that first came to light in Ugandan and Tanzanian blogs that he was drugged with cocaine and sexually assaulted as false, Prezzo clarified that he was in fine health and not hospitalized in Karen as alleged.
"Those are mere rumours. I would not be surprised if they came from one of the people who have seen all the good things going on in my life. I am fine and in perfect health, just going about my businesses as usual," he told eDaily.
The 39-year-old reality TV actor who stars in Nairobi Diaries added, via an Instagram video, that those behind the reports were out to injure his reputation.
"When you stay away from people they find all sorts of negative stories to tell about you. I am focused on my political ambitions… I'm a hundred and ten per cent determined to serve Kenyans in 2022," said the recently unveiled Wiper Democratic Movement party member.
In the tweet seen by SDE, purported to be from Swahili Times, the three women who allegedly assaulted the rapper were being sought by police.
Wiper Democratic Movement
Prezzo, according to a statement by the Wiper Democratic Movement party leader Kalonzo Musyoka two months ago, intends to vie in Kibra Constituency in the 2022 General Elections.
Speaking to Pulse that same month, following his on-then-off nomination, the flamboyant rapper stated that the people of Kibra deserve the best in life and his passion to serve as the answer.
"I am doing this through a pure passion to serve. I have always wanted to see everyone live a decent life in which all the basic necessities are served without favour and prejudice.
"I believe the people of Kibra deserve the best life, the best there can be just like anyone else does. That is why I have given myself to serve Kibra," he told Pulse.
Amber Lulu
The controversial rapper hooked up in 2017 with bongo flava socialite and video vixen Amber Lulu but their relationship crumbled after a leaked videotape emerged of Lulu getting cosy with bongo singer Nuh Mziwanda.
Seeking forgiveness from the rapper at the time, Lulu claimed that the photos were meant for personal use and declared that of all the men, he is the one who knows her values and respects her despite her shortcomings.
"Kwa huyu hakuna hivo vitu, ananijali anajua maana ya upendo, ananiheshimu. Nyie mnaniona kicheche yeye ananiona queen Elizabeth. Na matatizo yangu hajawai hata kunidharau. Anajua thamani yangu. Kwa nini nisirudi kwake? Niacheni jamani," she added.
"Mtuachee jamani my bae sio zipu mbovuu soon nakuja kiwaumbuwa madem wa bongo bhana na vi DM vyenuuu," she wrote.