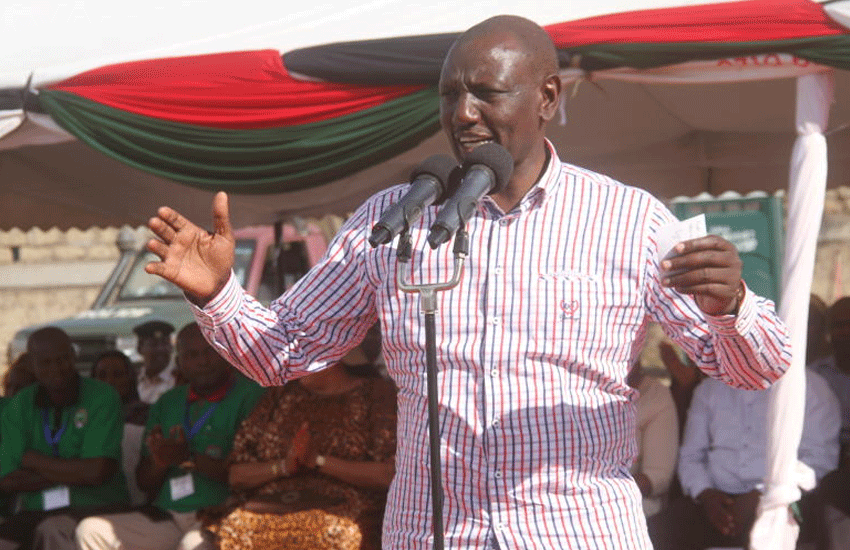 A letter alleging a plot to assassinate Deputy President William Ruto was first posted on a WhatsApp group created to support Dr Ruto, a court has heard.
Testifying yesterday in a case where Dennis Itumbi has been charged with authoring the fake assassination letter, Noah Keino, an administrator of the WhatsApp group dubbed 'Tanga tanga movement group', said members were all surprised to see the letter.
Mr Itumbi is the State House Director of Digital and Media.
"After the letter was posted in the group by one of the members, others started leaving one by one. They said they were scared," said Mr Keino.
He explained before Magistrate Martha Mutuku of the Milimani Law Courts that the nature of how the letter was posed was such that one could not tell who had posted it.
Keino said the group was formed after a suggestion by one Paul Musyimi.
Keino, who is also a researcher at Kenya Industrial Research and Development Institute (Kirdi) in Eldoret, said when it was started, the group had good intentions.
He said he received a message on July 10, 2018, that he had been added to the Tanga Tanga Movement group.
"Two days later I was given Admin rights by Mr Musyimi who is also my Facebook friend," said Keino.
He explained that it was then he started to add people in the group who were rooting for Ruto.
"I recall very well it was on June 20, 2019  when the letter was posted on the group," said Keino.
"It gave an indication that the message had been penned by a Cabinet Secretary. Other writings had been cancelled with blue ink."
He added that on the same day it was posted, Pauline Njoroge, a member of the group commented and said it was fake.
Later two members exited the group. According to Keino, they exited after news came in that Itumbi had been arrested because of the letter.
Keino said he has never met Itumbi in person, and only knew him from social media posts.
Itumbi is facing three counts. One is making a false document without authority, publishing a false statement and reprogramming a mobile phone.
He has denied the charges. The hearing will continue in January 2020.