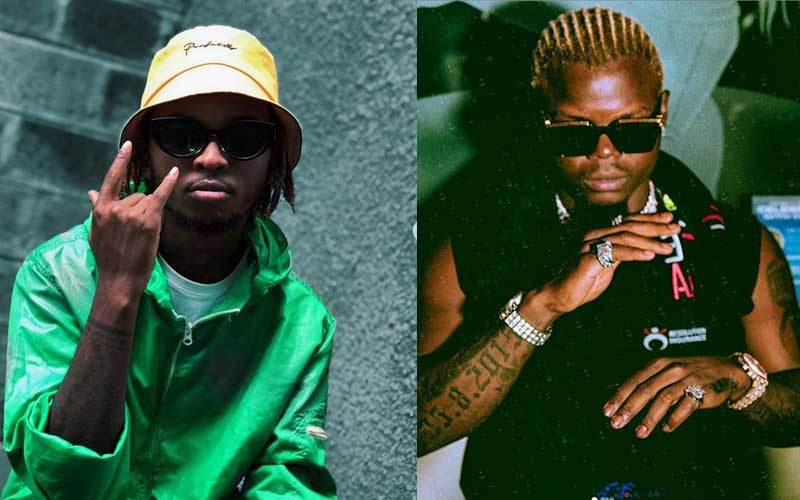 Music producer Magix Enga has been on the receiving end for the better part of this week after claiming Tanzanian singer Harmonize stole his beats in the song 'Uno.'
In a new twist of events, Magix looks like he is not about to give up on claims that Harmonize stole his intellectual property. Taking to Instagram, Magix told Harmonize to take down the song within a week or face unspecified consequences.
"Like nothing happened @harmonize_tz Gat some free beats for you bro... I'm giving you 1 week take down the song otherwise... Natoa mwenye let me put it in Swahili so that you can understand what I'm trying to say," he wrote.
Insisting that it took him a day to come up with the 'stolen' beat, Magix insisted that he is not letting Harmonize off the hook.
"It took me a day to come up with the Vibe G you get. #BeatKing254 ? This s** has happened before but this time things will be different... I'm not going to allow that to happen not in 254," he continued.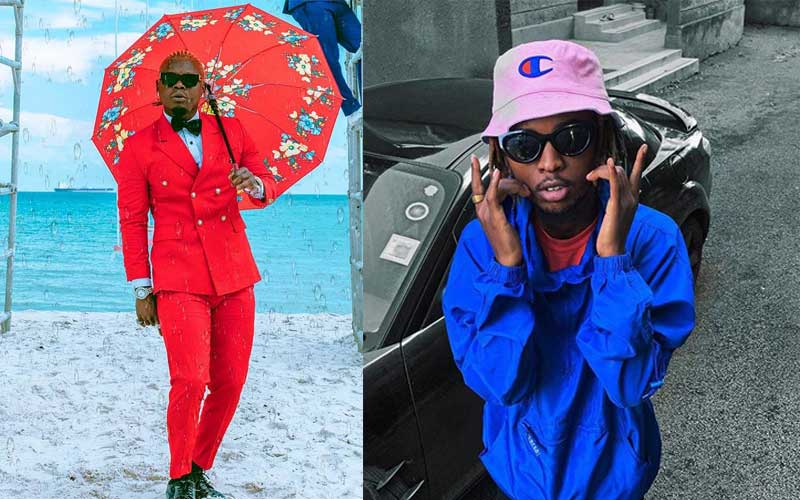 Stole 'Dundaing'
According to the Kenyan producer, Harmonize used a beat he created for the famous club banger, 'Dundaing' where he featured King Kaka and Kristoff.
The music producer who launched his studio worth approximately Sh5 million about four months ago, took to his Instagram account and shared a video of him singing with the Uno beats but with 'Dundaing' lyrics.
"Harmonize nakuona sana bro. Dundaing Refix King Kaka, Kristoffmwb. 4million views on YouTube," he wrote.
That did not settle well with die-hard Harmonize fans, with some of them instead claiming that Magix also stole the beat from Nigerian hip-hop artist Olamide.
"You also got the beats from Olamide 'Motigbana' and no one criticized you. Calm down bro everyone is trying to have their fair share of this cake, " wrote Kid Idris.
@stunphotography said "Nothing similar hapo..wivu tu juu audio imegonga 1.5M less than two weeks. Plus, A-list producers/artists sample other's music-hii yako ya ligi small sasa? Relax and bring something new…Ndundaing ilichapa."