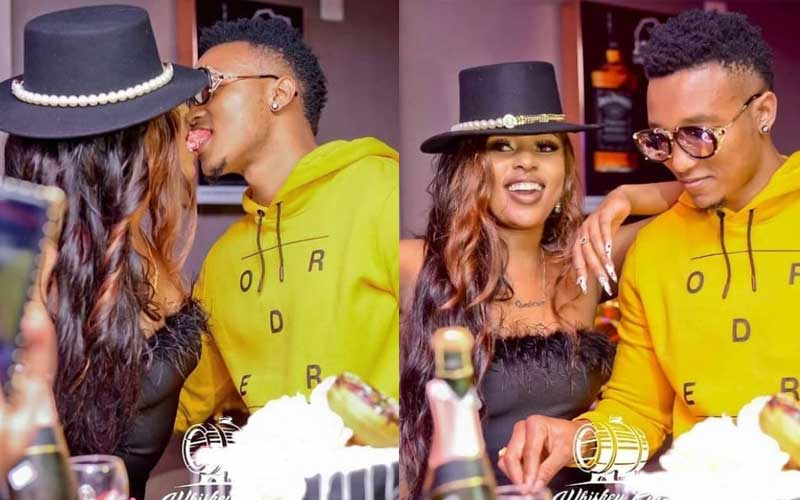 Three months ago, rumours started swirling around singer Brown Mauzo had gotten a tattoo of video vixen Faith Makau aka Amber Ray's name, a sign that they could be dating.
As Amber celebrated her birthday last week, the duo seemed to confirm that they are dating as they kissed and danced the night away.
Also, of Mauzo's seven Instagram posts at the moment, three of them are Amber's pictures.
READ ALSO: Socialite Amber Ray using juju to steal my wealthy husband — City woman claims
In his latest upload, Mauzo posted a picture of the curvaceous lass with the caption, "Every moment creates a memory the heart loves and my soul has finally chosen you.
Amber responded with; "I love you."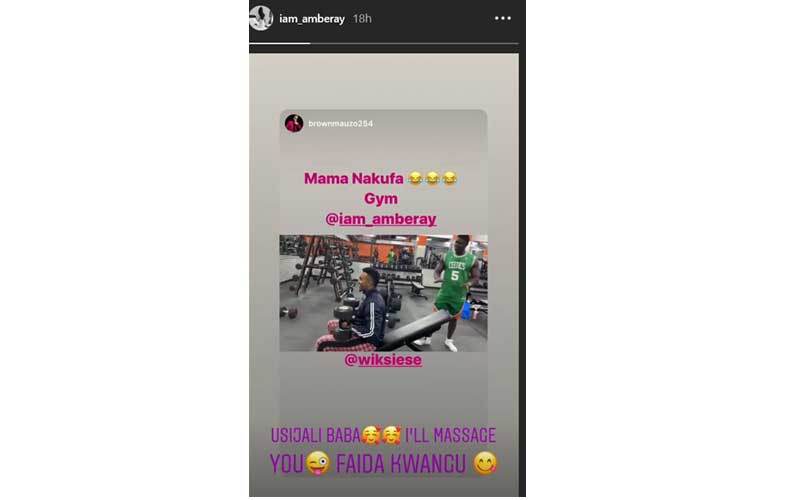 Husband snatcher?
The socialite has previously been accused of being a 'husband snatcher' by critics on social media.
READ ALSO: Socialite Amber Ray's love profession to Singer Syd re-ignites 'husband snatcher' tag
Before Mauzo, Amber was on the spot for dating married Kenyan singer, song-writer Syd, whom she went on a trip to Greece with and even did a music video together.
In a video post, a smitten Syd said: "Fighting for the one that I love and the one that I truly need (I'm at war)."
Before Syd, Amber was a second wife to politician and businessman Zaheer Jhanda and was accused of using black magic to get him.
"I would like to inform you that I am no longer married to Zaheer Merlahi Jhanda and no one should link me to him or his family in whatever way."
"It's about time I share with you this very important move in my life , which will also set some of you free because you have been waiting for this day for way too long and I do not want to continue holding you hostage. Feel free to keep the screenshots, keep em' receipts for future use," she wrote after breaking up.