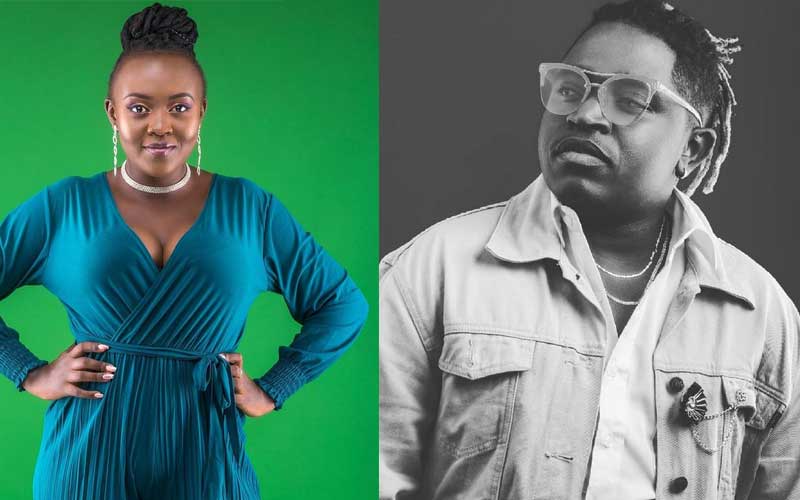 Josh, of the Amos and Josh pop fame, has allegedly separated from TV girl, Merlyne Chepchumba.
Reinforcing the claims that the two lovebirds have parted ways, Merlyne, a TV host and producer not only recently appeared alone on their vlog, 'Ordinary Folks,' but also videos uploaded featuring the singer have been pulled down.
Alone
In the video, Merlyne said that she will be doing the weekly vlogs alone unlike a while back where the two jointly featured.
READ ALSO: She 'chipod' me! Josh Manio speaks on relationship with TV girl
"Ordinary Folk is still there but moving forward you will be seeing more of me alone and I still hope that the support will be the same, everything will be the same," she said.
Merlyne went on to reveal that her baby girl, Anaya, is doing well even though she's decided to keep her away from social media.
"Anaya is good, she is one year, two months old now. Someone I look up to when it comes to parenting told me to keep Anaya away from social media and that is what I want to really try to do," she added.
Love story
In one of their viral vlog posts before the alleged breakup, Josh revealed he met Merlyne at her place of work.
"I met Chep at her place of work. Like there was this chic, ambaye alikuwa ananiangalia kama kuna kitu anadai so I thought, why can't I have her? We start sliding into each other's DMs before we exchanged numbers," Josh confessed.
Josh and Merlyne welcomed their first baby together over a year ago.
READ ALSO: Exclusive photos: Singer Josh, girlfriend expecting baby girl
Speaking exclusively to SDE, the two couldn't hide their joy and disclosed that they were proud to have Anaya.
"I am now the father of a baby girl named Anaya. I am so happy; words cannot express how I feel at the moment, I decided to put the moment in a tune. It is not a real song, not for everybody per se, but it captures the happiness I feel," said an elated Josh.
On parenting, Josh stated that the baby's arrival was the best thing that has ever happened to him.
"Fatherhood is coming on well, she is one week old already, loving every moment of it," added Josh.