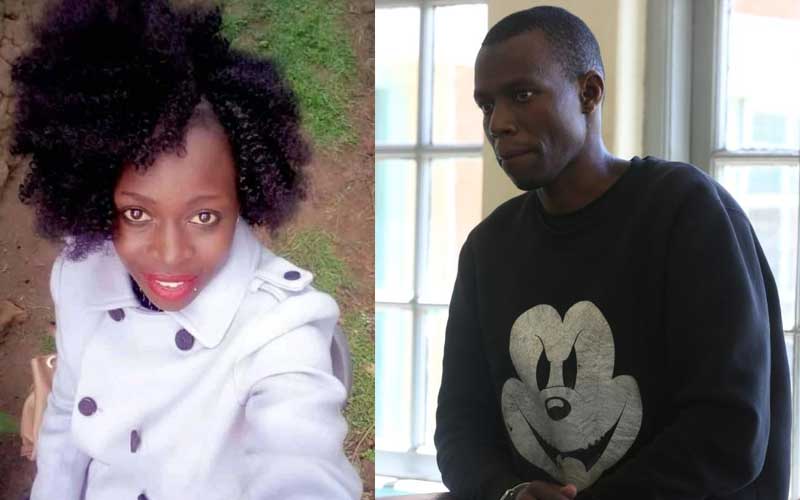 There was a scuffle at the High Court in Eldoret yesterday during the mention of a murder case facing a man accused of killing a college student.
Beatrice Wanyotta confronted Mustafa Idd, 31, the suspect linked to the murder of her daughter Emma Wanyotta 26, as he was being escorted by two police officers to the court cells.
As the suspect stepped out of the court room under the officers' escort, the enraged woman rained blows on him, forcing court orderlies to intervene.
Mustapha was expected to take plea, but he failed to do so for the second time since he had not been taken for mental assessment despite his arrest a month ago.
Mental assessment
When the matter came up in court yesterday, Justice Stephen Githinji directed the case will not proceed until the suspect is taken to the hospital for mental assessment to find out if he is fit to stand trial.
Wanyotta, who appeared incensed by the court decision, held the suspect by his collar as the officers tried to shield him from more attacks.
The incident attracted attention of the court forcing Judge Githinji to reprimand Wanyotta.
He warned her that he will order for her arrest and prosecution if she repeats such action in court.
"The court will not allow such kind of behaviour to happen here again. If you repeat the same mistake, you will find yourself in the dock," said Githinji.
In her defence, she told the judge said she was angered over the manner in which the case was dragging noting that she wants justice for her slain daughter.
"Whenever I come to court for my slain daughter's case, the matter is always postponed ostensibly to pave way for mental assessment of the accused person," she said.
The suspect is said to have killed the student on September 30 at Moi's Bridge Township in Uasin Gishu County.
The college student's mutilated body was discovered lying in a pool of blood in a nappier grass farm next to their home on the outskirt of the town.
The accused is also facing another case at High Court in Kitale over the killing of his estranged lover Nancy Etome.