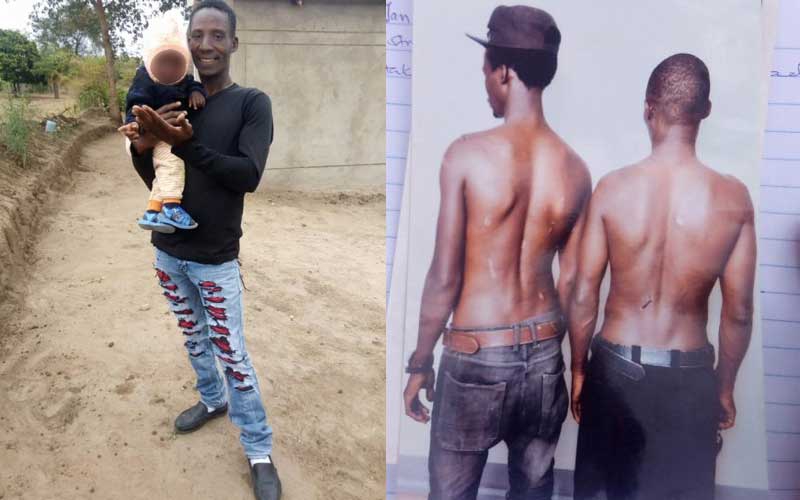 On the morning of Saturday, November 2, 2019, residents of Wote, Makueni County, woke up to news that police had felled a notorious thug.
Police announced to the press they had shot dead a man who had stolen a TV set, and when officers tried to stop him, he attacked them with a crowbar.
"At around 23.30 hours, police on patrol at Kileleshwa noticed three men walking towards Kelvian Hotel with one of them carrying something in a gunny sack. The officers trailed them but on challenging them to stop, one of them removed a crowbar ready to attack as the others scattered and ran away," reads part of a police report.
Brandished crowbar
The report further states what the officers did to the man who allegedly had a metal rod: "The officers responded and managed to fatally shoot the one brandishing the crowbar, A 32-inch TV set make LCD/LED 4 and a crowbar were recovered."
That suspect has been identified as Ngoma Kaleli, alias Nthee.
Nthee, as he was called by his peers, was arrested on Wednesday evening, taken to the cell, let out on Friday night and shot dead at Malawa, on the outskirts of the town.
At one of the places in the town, we met our first source, who looked frightened by the mention of police. He left the cell on Friday and had left Nthee still detained.
"I was arrested on Wednesday with others and taken to the cell. As we were loudly conversing, I heard someone shout my name from the adjacent cell. When I responded, I found out it was my friend Nthee. He was my friend and he had mastered my voice," he said.
He said Nthee told him he had been arrested, but no charges had been preferred against him as they wanted him dead. He did not take the matter seriously and reassured his friend that he would be released and should, therefore, stay strong.
The source was held in the cells from Wednesday through to Friday around 6pm with police allegedly demanding money before releasing him instead of taking him to court. He had been arrested in a police patrol in the town.
"During my stay in the cell, Nthee used to peep in one of the small windows and inform me he had been handcuffed and denied food. On Thursday night, I heard a commotion in his secluded cell. I heard police take him out but after some time, he was brought back. Probably their move to kill him failed on that day," he added.
On Friday, as he was being released he gave Nthee a cigarette after he asked for one (locally-rolled tobacco on a paper).
"When I was being released, he heard my voice and asked for a cigarette. I passed one through the space beneath the door. At this juncture, he told me to greet his uncle and maintained that he knew he would be killed," said the source.
About four hours later, Nthee was dead. The source would later hear of his killing that morning, with the media reporting that the killing was part of law enforcement actions by officers on duty.
At Malawi, where Nthee is believed to have been killed, some residents say they had shortly retired to bed when they heard somebody scream in agony, seeking forgiveness, but what followed were gunshots and then grave silence followed.
"I had just gone to bed when I heard someone scream in pain. It was as if there was an impending danger but what followed were gunshots and then he went silent. Then I saw a man make a call. At that time no one attempted to walk to the scene. I saw a white Toyota Fielder turn, then within no time, a police vehicle arrived and collected the body," a woman narrated.
A relative of Nthee said it was true he was a petty thief but since January he had reformed. He was in constant disagreements with a top police officer, the source said.
"Of late he had reformed. He was baking doughnuts although he had been warned by the officer to move out of the town," he said.
At Mwaani, at the home of the deceased, burial preparations were underway.
Lived in fear
The family spokesperson Fellisters Muthama painted a picture of a family that has lived in fear.
"On January 17 police came here at night, he was not around but they smoked out children, including girls, stripped them and beat them up," said Ms Muthama.
County Commander Joseph ole Naipeiyan declined to comment on the matter referring us to Makueni Police Commander Timothy Maina.
Maina described Nthee as a wanted jailbird but denied he had been arrested.
"He was not in our cells last week, nothing like that in our records, he was not arrested," Maina said.
By the time of going to press, the family claimed they were being pushed by police to bury their kin without a post-mortem and were even given a vehicle to transport the body.