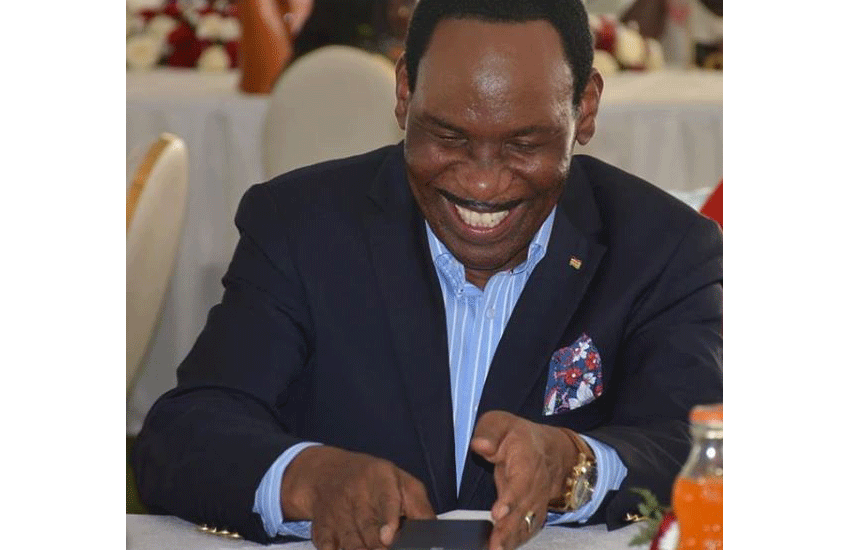 Kenya Film and Classification Board (KFCB) CEO, Dr. Ezekiel Mutua, on Friday, November 1, continued his war with Gengetone group, Ethic Entertainment.
The self-proclaimed moral policeman took to Facebook to post a lengthy rant as he wants Ethic's new song, Tarimbo to be taken down by Google.
"I have spoken to Google to take down the damn crap called Tarimbo by Ethic Entertainment which advocates for rape of women. Promoting violence against women is criminal," he wrote.
"The DCI should arrest the entire bunch of musicians called Ethic, under Article 33, for going beyond the prescribed delimitations on freedom of expression by advocating for violence against women." Mutua ranted.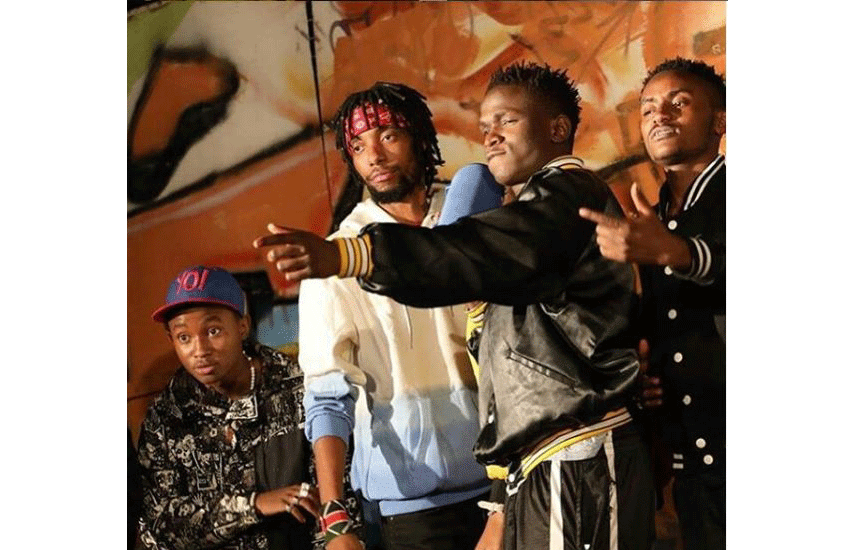 Mr Mutua went ahead to say that the group were not artistes but demented circus thugs hiding behind art to promote indecency and immorality.
He then asked Deejays not to play Wamlambez or Tarimbo, and that no club should allow music that advoctaes for violence against women.
"Unless decent people rise against the wave of immorality in Kenya, we are going to lose a generation in the name of creative freedom. No freedom is absolute. This time round we must draw the line!" He concluded.
The outburts received mixed reactions from Kenyans as some didn't agree with Ezekiel Mutua.
We are pretenders, Aundiences are moving, Trends are moving. Let the young generation prosper. Tuwache upuzi please. #Ethic#Tarimbo — Ann Q-tee (@AQtee) November 1, 2019
Using suggestive and vulgar lyrics does not imply to talent or creativity. Most people who listen to #Ethic Entertainment insanity, are young teenagers. Let's for once ask ourselves, what message do we want them to derive from songs like #Tarimbo?

Who bewitched our artists? — Victor Mochere (@VictorMochere) November 2, 2019
Stop hating guys that's the real essence of genge tone,surprisingly those women claiming to be subjectised ndio are busy twerking in these videos..endeleeni kuchapa #ethic#Tarimbo — Owenski (@Owenski13) November 2, 2019
P-unit once said, "mimi ni mgenge napitanga na zile ziko maji zimebleki". Now this was a direct promotion of rape culture but the song hit our airwaves for months but we're now castigating Ethic entertainment for lyrics which are subject to interpretation. #Tarimbo#ethic — Keith Otieno (@KeithOtieno3) November 2, 2019
Ethic' s #Tarimbo is just a reflection of the current rot in the Kenyan society. Perversion, Sex, Weed, drugs, crime, immorality is the whole new wave of the most selling commodities. With Our Radio presenters and Djs waking up on national radio to encourage such trash!! — Cupid ???? (@Gentlejones_) November 2, 2019
Let the boys have fun.Most of you guys don't understand these sheng' words. Those of us who understand have no problem with Gengetone. U are complaining that women have been reduced to sex objects while the same ladies demand and request for this songs in clubs .#ethic#tarimbo — SHANKI (@ShankiAustine) November 2, 2019