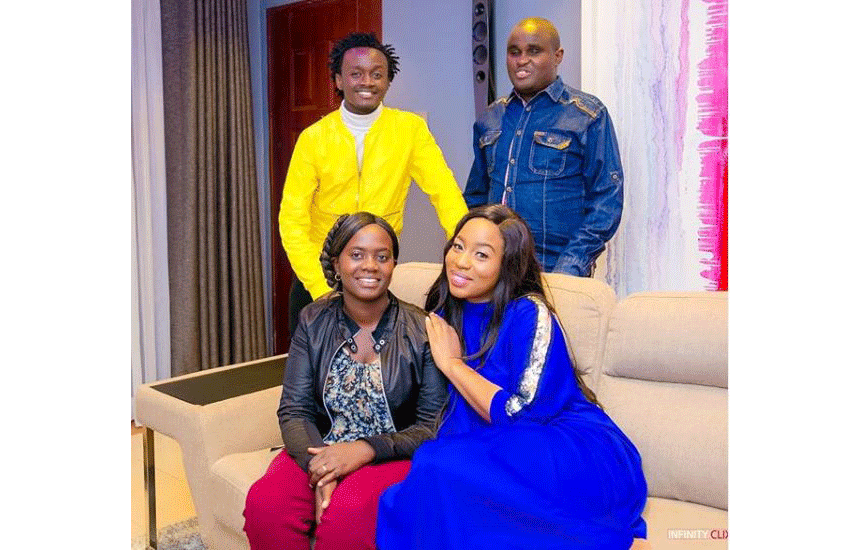 Two weeks ago, Bahati took to social media to reveal that his fellow gospel star Denno was struggling to cater for not only his need but also those of his family.
According to the 'Barua' hitmaker, Denno's music career has been curtailed by lack of finances for the past few years.
The EMB record Boss said that he felt the need to chip in and help Denno through his label, Eastland's Most Beloved (EMB).
"Expensive marketing, lack of shows, etc. I know this is not the best place to share this and Denno will testify another day. The day Denno shared with me I felt like I should do something," said Bahati.
Days after releasing a collaboration with Denno, Bado, Bahati hosted Denno and his wife on his reality show so that Kenyans could understand what they are going through.
His good deeds didn't stop there as Bahati gifted Denno a car just a day ago after getting help from three people who were touched by Denno's story.
"First much thanks to Bonfire Adventures C. E. O, Kabu Simon for taking part in this and actually promising to take Denno and the family for all paid for Holiday with the wife & kid, at least waji enjoy kwa beach kiasi,"Bahati wrote.
"Secondly, much thanks to one of my role models and friend Danson Muchemi C. E. O of Jambopay ; may God increase you for believing in Denno's Talent wewe niwa maana sana," the father of three added.
"Lastly, to this man that connected me with Denno back in 2013 as we were nominated in the same category Groove Awards. May God bless you Kev Muley, C. E. O of Groove Awards and Mosound events for always believing in my calling of supporting new talents every year."
According to another Instagram post, Bahati will go ahead and open a business for Denno's wife.