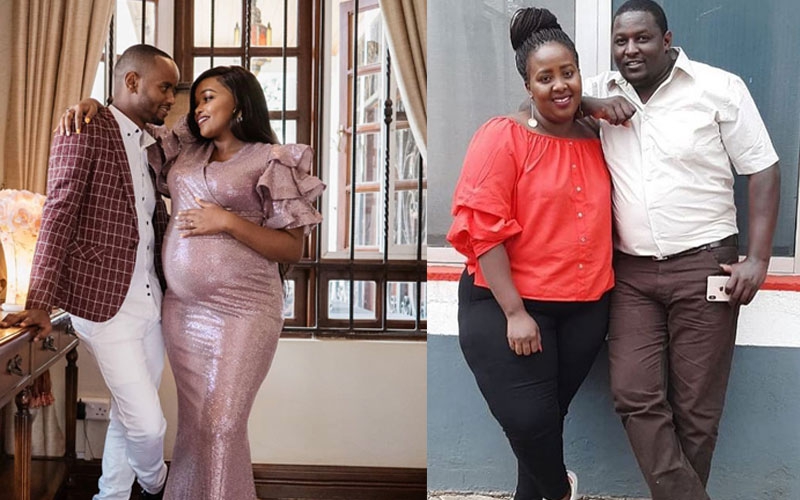 Comedian Lawrence Macharia, better known as Terence Creative, or if you like, 'Kamami' has decided to remain tight-lipped about his alleged beef with Kabi WaJesus.
Through a question and answer session with his fans on Instagram, the popular comedian brushed off questions regarding the said 'fallout' with the WaJesus family. While he responded to all other questions, he avoided speaking on the alleged beef.
"I have already answered that," he responded to a fan who insisted on knowing the details.
Their alleged beef was fuelled when fans discovered that the two families no longer follow each other on social media and also deleted each other's content from their respective accounts.
Die-hard fans of the two families were also quick to discover that Terence and his wife Chebby were not invited to Milly WaJesus' birthday party which also doubled up as a gender reveal party for their then unborn child.
During the same Q&A session, Terence also admitted that he cheated on his wife Milly Chebby.
"Is it true that you cheated on Milly Chebby?" a follower asked. Terence responded saying, "Yes I did, through it I've learnt my lesson, Milly and I will talk about it someday."
He insinuated that the devil led him there but was also keen to mention he would never repeat it again.
"Shetani huja kwa njia mingi, ashindwe kabisaa. Akii sitarudia tena," he wrote.
Even though little is known about his private life, when asked by a fan how he handles disappointment, Macharia was quick to point out that one can not experience happiness all the time.
"How do you handle disappointment? Or how do you handle those who take you for granted?" a fan posted.
"Everyday is not a happy day, and you can't experience happiness always, when disappointed take a deep breath and live to fight another day. Your day shall come, if anyone takes you for granted don't work hard to proof them wrong, work hard for yourself, you are your competition" he replied.