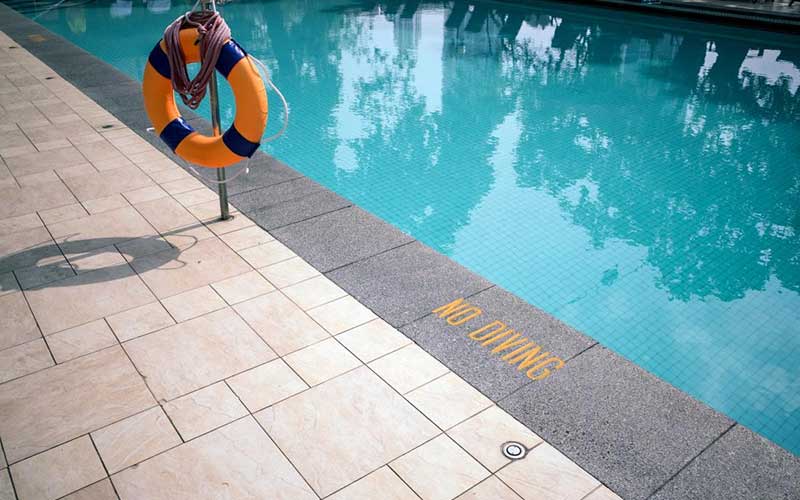 An eight-year-old girl drowned last Friday at a hotel in Diani, Kwale County while attending a relative's wedding.
Shirleen Wanjiku, a Grade Two, had spent the night at Neptune Beach Hotel, having been part of the 140 guests booked on Thursday to attend the Friday wedding.
Rodah Wairimu, Shirleen's mother and also a cousin to the bride, is yet to come to terms with the loss of her daughter.
Ms Wairimu is presently nursing another seven-week-old daughter, Angelina.
When The Standard tried to reach her, she was still too shocked to speak.
According to Charity Njoroge, the bride's mother, Shirleen is thought to have left with other children to the hotel's swimming pool at around 11 am.
Ms Njoroge said they were busy at the wedding when they were informed by hotel staff that an accident had happened at the swimming pool.
Gathered family
She gathered family members and they went to the pool. When they arrived, they met rescuers trying to resuscitate Shirleen.
She was later taken to hospital, where she was pronounced dead.
"It was very unfortunate that the happy wedding party had to be plunged into mourning," said Njoroge.
Lucy Kaguathi, another relative, said when they reached the swimming pool, Shirleen was unconscious. Rescuers were making frantic efforts to resuscitate her.
"The hotel organised transport to the hospital. The girl was declared dead after a few minutes of meeting the doctors," said Ms Kaguathi.
When The Standard visited the hotel on Sunday evening, police officers in a Land Rover were taking statements from staff and relatives who were still being accommodated there.
Unfortunate incident
Vickram Korla, Director of the Neptune group of hotels, termed the incident unfortunate.
Mr Korla said staff tried to resuscitate the girl before calling an ambulance that took her to hospital.
He said the hotel management had put up notices around swimming pools that warned guests not to swim unsupervised.
The notices also state the depth of each section of the pool.
The incident was booked at Diani Police Station under OB NO 42/26/10/2019.