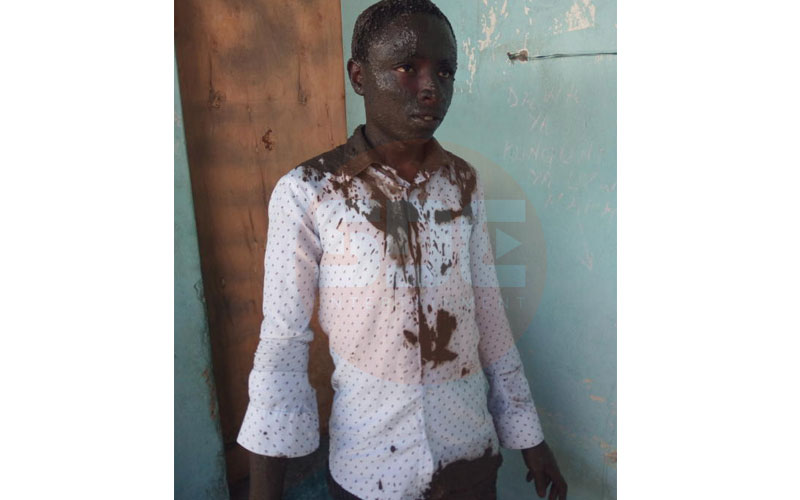 A tight security regimen, controlled by naval soldiers and police yesterday turned into a source of discomfort for Mombasa residents.
The soldiers barricaded all empty open spaces within Mombasa Island, and took over the Likoni ferry, as thousands of residents converged at the Mama Ngina Waterfront Park.
Infantry soldiers in trucks and armoured cars took over security in areas of Likoni like Shelly Beach on the opposite side of the park for the entire day.
Most of the residents who were interviewed complained they were manhandled by some young, overzealous soldiers.
Most streets were empty, as soldiers tried to control entrances to places like Mombasa's Old Town.
There was also heavy police patrols in Old Town, Bondeni and Majengo areas of Mombasa.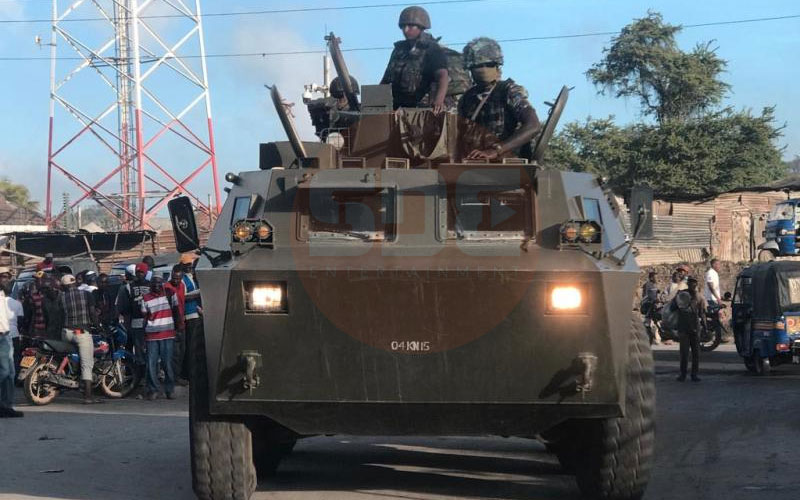 Most hotels in Mombasa were filled by State and private guests from upcountry. Areas around the park were reported to have low cell-phone connection.
There were no reports of major insecurity incidents across Mombasa despite the many people who trooped to the celebrations.
Remained indoors
In Senti Kumi, Majengo Mapya and Dudus areas of Likoni, many residents remained indoors afraid of the military presence and masked soldiers.
The soldiers, in the pretense of keeping security, forced dozens of residents to sit in mud puddles, oblivious of the cold and general discomfort, they were putting them through.
Mwangole Chikore was accosted by two military officers in masks and forced to swim inside a sewer for about 10 minutes.
Mr Chikore, a 23-year-old salesman from Mwembe Tayari, said he was on his way to the Mashujaa celebrations when the soldiers stopped him and demanded to know why he was looking suspicious.
"They wrestled me to the ground and later forced me to swim inside a filthy sewage. I tried to run but they hit me with the butt of a gun," said a tearful Chikore.
The officers later released him and ordered him to sprint away.
Moses Juma, a resident of Jamvi la wageni and his girlfriend were crossing to Mama Ngina Park. They had patiently waited for the celebrations since last week.
When they reached near the ferry area, they found soldiers on patrol. They had taken over all routes through the main bus terminus and were not allowing anyone to pass.
Mr Juma said he was asked to remove his clothes as his girlfriend watched in disbelief.
"They rained slaps on me while hitting me with gun butts. They later forced me and my girlfriend to sit on a sewer," a shaking Juma said.
Left for dead
He said he and his girlfriend had decided to go for a medical check.
Another resident Salim Matano said he was heading to Mama Ngina when soldiers attacked him and beat him, leaving him for dead.
Mr Matano was forced to do 10 press ups inside a sewer. When completed five, he got tired and fell. The soldiers beat him as others searched his pockets. They took Sh350 from him.
Matano explained that the officers forced him to drink filthy water from a sewer. During the interview, he kept trying to vomit the waste he had been forced to drink.
"This is needless terror. Anyway, I blame myself for trying to attend the Mashujaa celebrations. If I had stayed at home, I could not have been forced to drink from a sewer," Matano said.
Maxwell Shiheho said armed soldiers forced him to remove all clothes and swim in a sewer as they watched, mocking him.
They later forced him to frog-jump inside the sewer and sing the national anthem.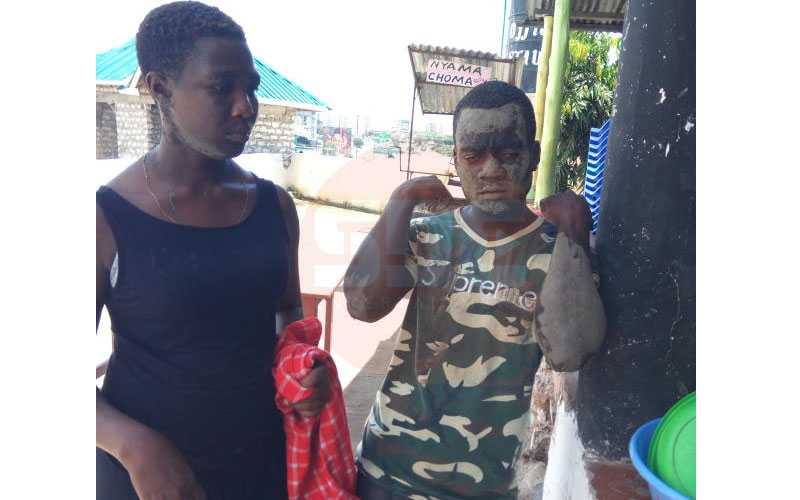 "God will punish them. I did nothing wrong. All I wanted was to attend Mashujaa Day," Mr Shiheho said. Sammy Gitonga, a Safaricom agent said the soldiers forced him to swim inside the sewer and beat him when he protested
This is unacceptable. How can the military beat people like they are terrorists," protested Mr Gitonga.
Business at the ferry area was also affected as traders were forced to attend the Mashujaa celebrations.
A woman who only went by the name Auma, a fishmonger, said she counted losses after the soldiers walk into her business premises and ordered her to pack her fish and go.
At the Mama Ngina park, thousands stood in sweltering heat to listen to speeches from national and regional leaders.
Parallel rally
Police did not take chances however. They occupied all open spaces like Mombasa's Treasury Square, Uhuru Gardens, Makandara and Tononoka Grounds to deter protests from activists who had threatened to hold a parallel rally.
The activists were protesting the decision by the Government asking traders to ferry their cargo from the port to Nairobi only through the Standard Gauge Railway.
At the Tononoka grounds where the planned rally was to be held, the soldiers made it a no-go zone.
A senior police officer who did not wish to be identified told The Standard that no one was being allowed access to the grounds.
''We are not allowing any form of gathering in any of the public places in Mombasa Island,'' the officer said. Police took strategic positions at the Tononoka grounds as they lay in wait for the protesters.
A spot check at three of the public open spaces at Makadara Grounds, Treasury Square and Uhuru Gardens revealed heavy police presence.