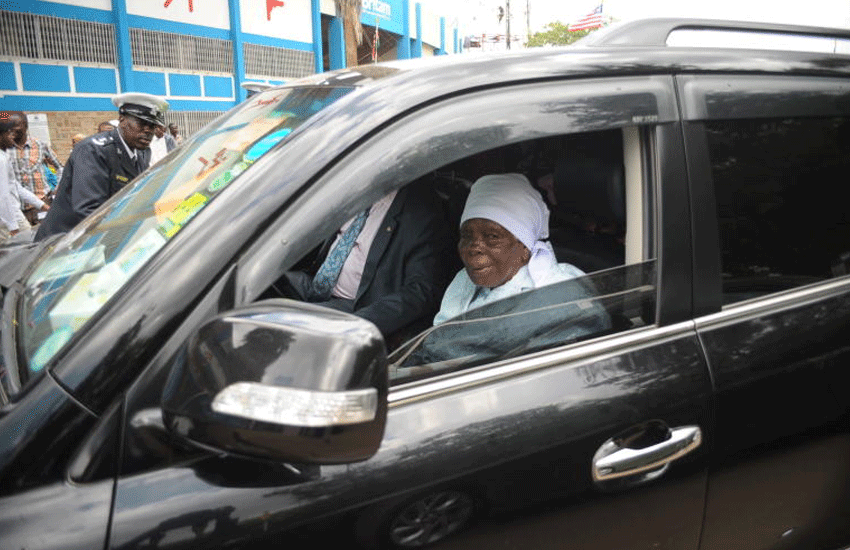 As Kenyans mark Mashujaa Day today, the struggle for independence still remains in the hearts of many.
But one woman whose husband fought fiercely for the independence of the country has two wishes she wants fulfilled before she dies.
Mukami Kimathi, wife of former freedom fighter Dedan Kimathi wants the government to find remains of her husband so that he can be accorded a decent burial.
The other wish is for all Mau Mau freedom fighters to get land.
Dedan Kimathi Waciuri was the senior military and spiritual leader of the Mau Mau Uprising. Widely regarded as a revolutionary leader, he led the armed military struggle against the British colonial regime in Kenya in the 1950s until his execution in 1957.
Speaking to the Sunday Standard, the 89-year-old former freedom fighter appealed to President Uhuru Kenyatta to make her two wishes come true before he leaves the presidency.
"My wish is that the government finds the remains of my husband who I believe was buried at Kamiti Maximum Prison. I want him given a decent burial. This is the only way my heart will be at peace," she said.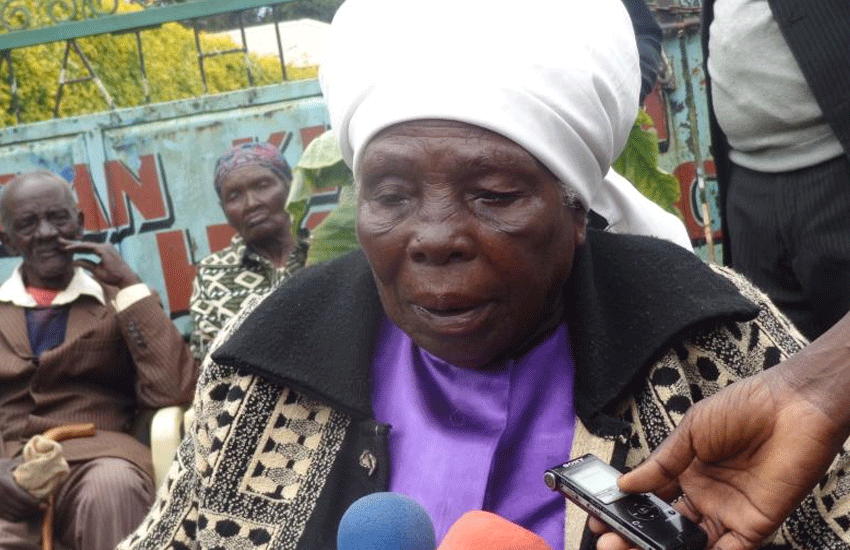 She noted that according to the Kikuyu tradition, heroes are given an heroic send off for their dedication to the community.
"If it were not for him and other freedom fighters, Kenya would not be where it is now. It would only be fair to give him a decent burial," said Mukami.
She also regretted that for many years, former freedom fighters have not gotten land, which was one of the main reasons they went to the war.
She now calls upon the government to allocate land to the freedom fighters and their families.
Mukami has since founded the Dedan Kimathi Foundation as one of her efforts to fight for their plight.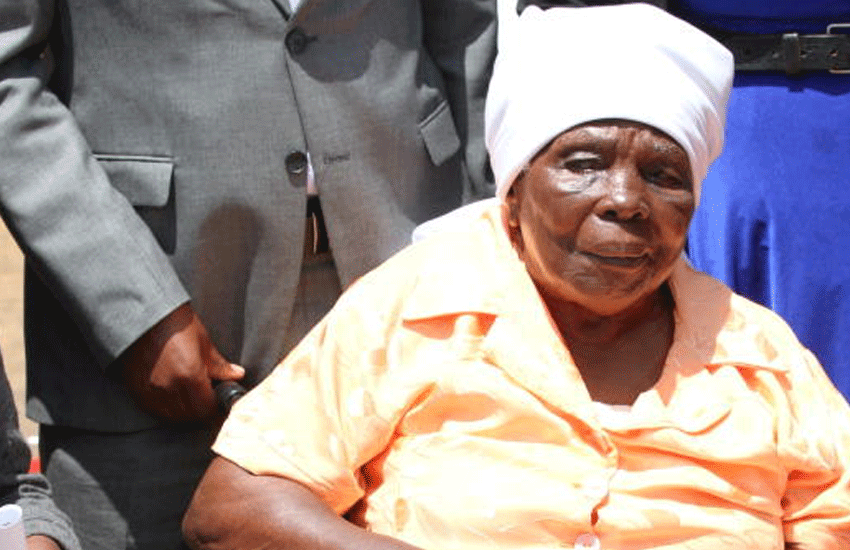 Through the foundation, some 1,000 former freedom fighters are set to get land by end of the year.
"We have already settled on 1,200 acres of land in Laikipia and the process of demarcating it is underway. We got funds from well-wishers and donors which we used to purchase it. It is disheartening to see old men and women living as squatters yet they fought for the independence of this country," she said.
Mukami said efforts of the foundation should be boosted by the government by having more freedom fighters allocated land. She commended Nyandarua county government for taking care of former freedom fighters in health provision.
Under Governor Francis Kimemia, they have their health insurance fees fully paid for under the National Health Insurance Fund. "Other leaders should emulate this bold move. Let us appreciate those who fought for the independence of this country," she said.
Last year, Governor Kimemia's administration helped over 20 former freedom fighters whose bullets were still lodged in their bodies, removed.