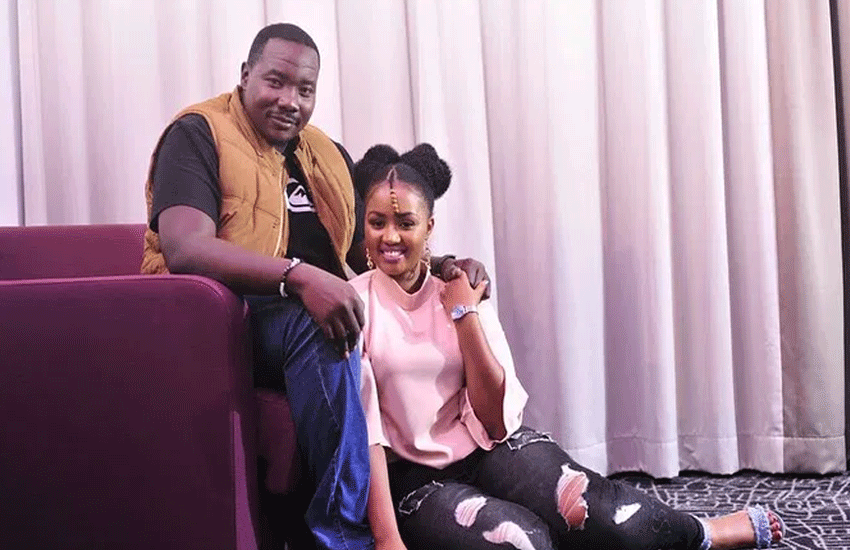 Media personality Willis Raburu and wife Mary Ngami could be expecting their first child after their May 2017 wedding.
This is after Ngami shared a photo on her Instagram page that has doused the grapevine with petrol and fanned reports that she may be heavy with child.
Making a return on Instagram after a long hiatus, Ngami made a triumphant return rocking a luminous orange hoodie with her husband.
In the photo, the 10 Over 10 host was photographed in glee, gently laying on Ngami's belly.
"When we're together, he just makes me feel like his girl.He's givin' me love, so steady. He touches my heart, now. I'm ready. He touches my soul and my spirit. He's givin' me love, so steady (love me so steady)"#steadylove?" She wrote.
They have neither denied nor confirmed the reports.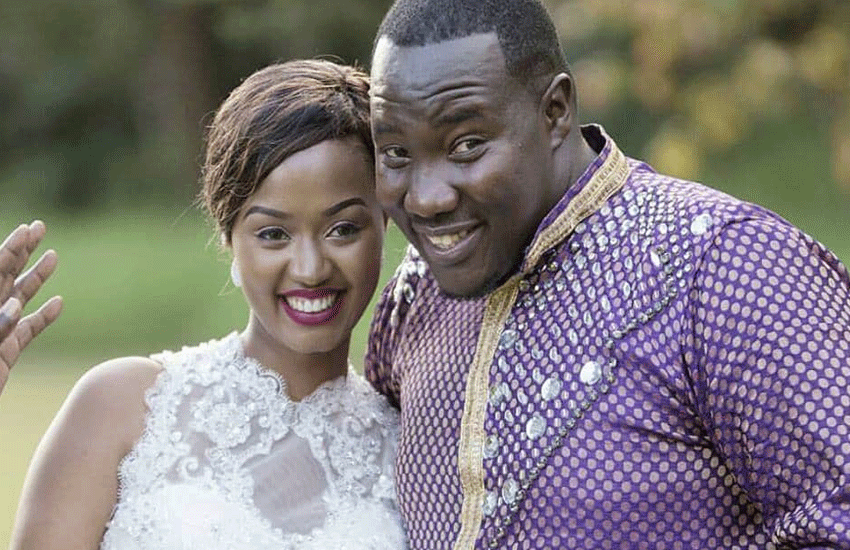 Wedding
The two lovebirds tied the knot in a colourful invite-only ceremony in Runda and thereafter jetted out to Dubai, United Arab Emirates.
Their honeymoon was, however, not as pristine as they expected.
"Our honeymoon was a disaster. I was paying for our honeymoon on the day of our wedding. And, making it worse, I sent half the money that was needed because I did not have enough cash with me on that day,
"It was chaos! I was like: 'I have brought somebody's daughter here, and on our first day, she wants to cry… And you know on top of that, how do you say it in a good way. She was in the zone. So, there was no activity at the junction. So, ni kupendana tu like a brother and sister oh," said Raburu.
Sometime last year, the TV presenter revealed that Ngami helped him get closer to God- praying for him on the daily.
"Listen, do not be fooled. I am who I am today and will continue to grow and succeed because of the prayers of my Wife. She is beautiful on the outside and the inside. @maryaprude_raburu I celebrate, honour and love you. Thank you for drawing me closer to God," he wrote on social media.