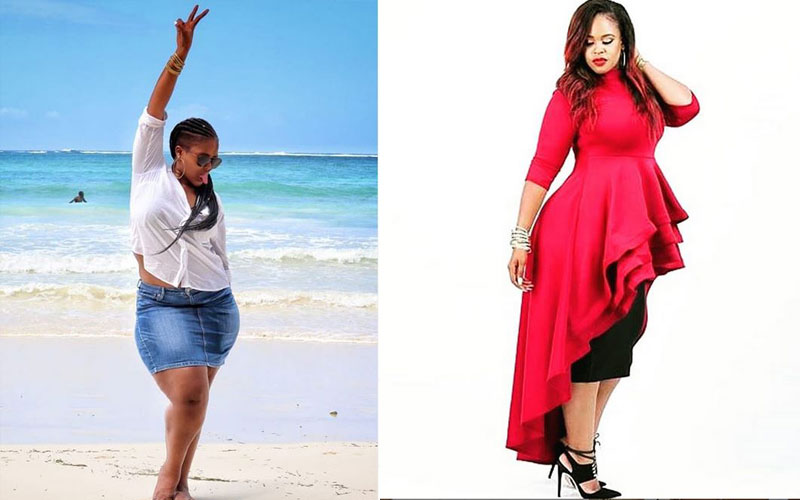 Kiss 100 presenter Kamene Goro has revealed she has never been intimate with cohost Andrew Kibe. Through an interactive question and answer session on her Instagram account, the radio queen denied ever sleeping with Kibe.
On the same platform, the curvaceous lass also gave out the reason she has chosen to be single.
"Why do you choose to be single mama?" a fan asked.
In her response, Kamene said that she expects a lot from a man in her life.
"I expect a lot from the man in my life, and if I can't get it, I'd rather pursue my destiny on my own. I don't come to the table empty-handed, so he shouldn't," said Kamene.
Studying law
In the candid interactive session, Kamene also revealed that she has a total of eight tattoos, adding that she is a lawyer by profession.
"Would you block a toxic family member on social media?" a curious fan asked. "Fast quick and in a hurry. Kwanza a long time ago," she responded.
The outspoken lass also admitted that failure was her biggest fear, adding that she believes that everything happens for a reason.
About a month ago, Kamene confessed of sinking into depression and trying to commit suicide after her one-year marriage failed.
In an interview with True Love Magazine, she explained that she took about 70 sleeping pills in the quest to end her life following the frustrations, but regretted the decision a few minutes later.
"Towards the end of my marriage, I was depressed. I popped about 70 sleeping pills to end it all. But just when I started to feel woozy, I heard a still voice asking, do you not trust me to handle this for you? Thankfully there was an AAR a few doors from where I lived. I drove myself there and got my stomach pumped," she said in the interview.
The 27-year-old also came under fire after revealing that her "body count" stood at 27.
"It was one of the worst periods of my life. Not that I regret what I said, but the backlash was huge. A lot of corporates dropped me and even my employer at the time (NRG radio) put me on an ice block. It was terrible just for sharing an honest fact."