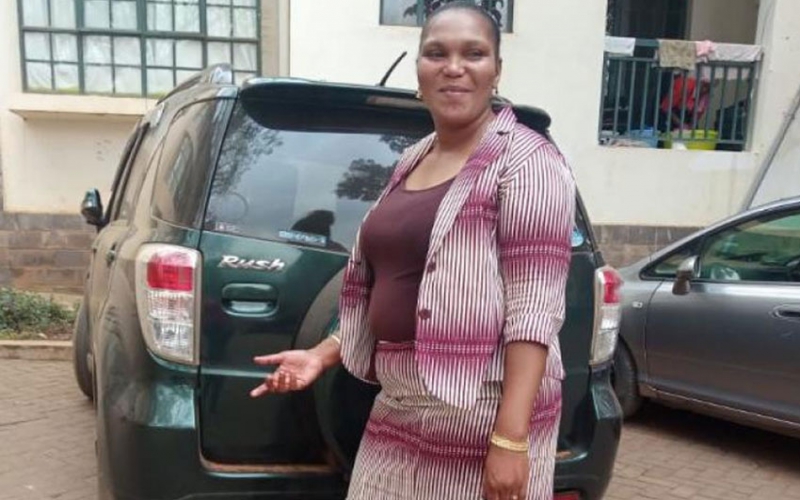 On the night of October 5, at around 10 pm, Pastor Gladwell Wanjiku Ndei received a call on her hone.
The caller, a police woman based in Nairobi's Kayole Police Station asked the Komarock-based pastor to pray for her. "Pray for me," said the caller.
The caller, who was known to the preacher, did not have any specific prayer request unlike in a past case where she had sought prayers ahead of a visit to a doctor.
Initially, Wanjiku thought the caller, a general duties policewoman and a friend was in trouble.
Wanjiku said a quick prayer together with the caller; lasting 10 minutes, after which she went to bed. Two hours later, criminals stormed into a lodging in Eastleigh where two men were robbed of Sh6 million by people believed to be police officers. They were armed with pistols. Three of them, according to police investigations were arrested and Sh3.2 million recovered from them.
A fourth suspect, also a police officer from the same police station was reported to have gone into hiding with the remaining cash.
I was shocked
Barely a week later, the preacher found herself under the radar of police. Unknown to her, the caller may have been seeking divine intervention ahead of the robbery incident in Eastleigh.
Wanjiku's role as a preacher and the prayers of the night of the robbery are now a subject of police investigations after Police Constable Caroline Waithera Wairimu was arrested over the Eastleigh heist. Waithera was the officer who called the preacher seeking divine intervention.
Read Also: Revealed - How masterminds of Sh72 million bank heist executed plot
She, together with a second police officer also based at the Kayole Police Station are prime suspects in the robbery.
The two have since been arrested and DCI officers sought orders of the court to detain them as they conduct investigations.
In another incident, a suspect in the Sh72 million G4S Nairobi bank cash heist is said to have called the same pastor for prayers.
A DCI officer yesterday said: "Is it not strange that this particular pastor seems to be praying for criminal suspects?"
But Wanjiku in a phone interview with the Sunday Standard vehemently denied claims by the police that she was a favourite with criminals.
Police sources said Wanjiku had twice been contacted by officers said to have committed the robbery seeking her prayer services.
The officers said Wanjiku had been promising her 'clients' that after her prayer sessions, which they were required to pay for, she had powers to protect them from arrest by the police and even shield them from police bullets.
Wanjiku, however, disputed the claims yesterday and said she was a forthright preacher. She said she does not run a church but is a freelance preacher. Wanjiku, who admitted that she was known to the three suspects in police custody over the robbery.
"I am not that kind of a person. I am a forthright preacher," she said.
Known to her
Petronilla Njeri Ngaara, a businesswoman sub-contracted to run the Kayole Police Station canteen said Wairimu is known to her.
The preacher said she came to know Wairimu through Njeri, a mutual friend. She said the policewoman had prior to last Saturday's prayer request asked her to pray for her over an illness.
Read Also: How Kenyan bank robbers walked away with Sh96 million mafia style
The preacher said after praying for the cop, she was healed and subsequent cancer tests had proven negative. This was early in the year. "I was shocked to see them on TV being accused of robbery. I had nothing to do with the incident and I also do not offer any special prayers for criminals," said Wanjiku.
The pastor denied claims that she was scheduled to meet Simon Mwaniki, the Kayole-based police officer accused of masterminding the crime for special prayers before Kasarani police arrested him.
Mwaniki was arrested on the night of October 10 in Ruiru, five days after he was reported to be on the run following the robbery.