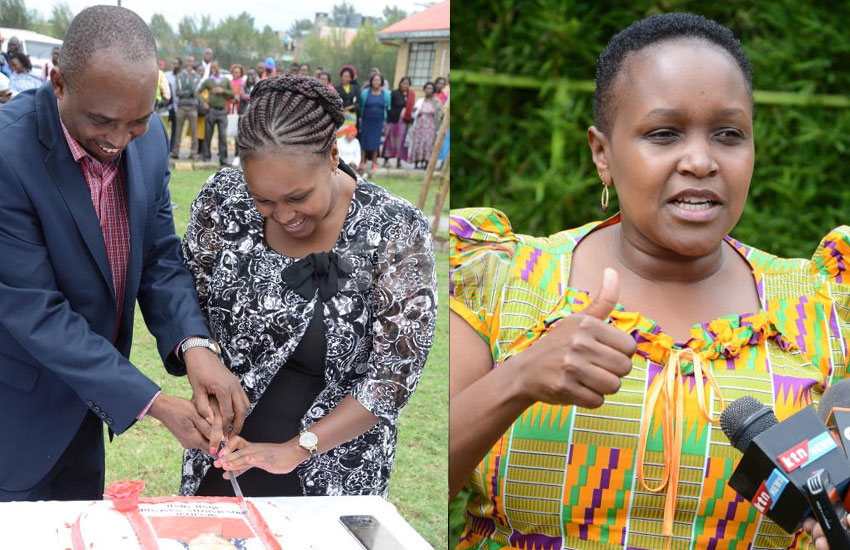 Gilgil MP Martha Wangari wants her estranged husband Peter Karanja to keep off their children.
In a case before Naivasha Chief Magistrate Joseph Karanja, Ms Wangari also wants the court to compel Karanja to pay her Sh270,000 monthly upkeep for the two children.
Karanja is currently in police custody after he was arrested in connection with the death of Dutch businessman Tob Cohen.
The couple had filed for divorce at a Naivasha court before Karanja was arrested last month. He is expected to take plea tomorrow.
Under a certificate of urgency, the MP, through lawyer George Kimani, also wants the court to grant her permission to access their Gilgil home.
The MP wants Karanja stopped from contacting the minors until the case facing him is heard and determined.
"This is meant to avoid prejudice, mental anguish, ridicule and accompanying dangers and stigma on the part of the minors arising from the criminal allegations facing Karanja," reads Wangari's petition.
Read Also:Four-year marriage ends after man chooses mother over wife
It adds: "The respondent (Karanja) as per media reports has been confirmed to be a man in relationships with many women and a man of bad social standing." 
The lawyer told court Karanja, two months ago, made an application to be allowed access to the two minors.
"Last month, Karanja was arrested on allegations of murder and it is important that his true character be exposed before he is allowed to access and interact with the minors," Kimani said.
The lawyer told the court the minors are already stigmatised and stressed by media reports relating to the ongoing case facing Karanja.
Read Also:Bishop, wife eye divorce amid claims of adultery, denial of conjugal rights
The MP has also questioned the authenticity of a report tabled by Gilgil sub-county children officer on the condition of the minors.
"The report by the children's officer is skewed, suspicious and is meant to favour the respondent and should be struck out due to its inconsistency," the MP said in the petition.
However, lawyer FI Mburu, who is representing Karanja, asked for more time to reply to the petition.
An accused person has a right to a fair trial and is presumed innocent until proven guilty, Mburu said.
The petition will be determined on November 6 when the defence is expected to have filed its reply.