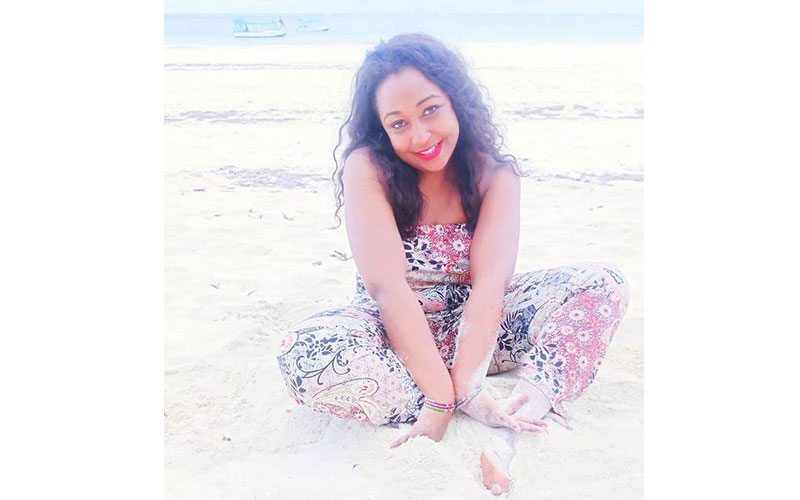 K24 news anchor Betty Kyallo and her new man are giving netizens serious relationship goals as they enjoy themselves on their Diani vacation.
Documenting the getaway on her Instagram, Betty, who has done everything to hide her man's identity seems to be having the time of her life.
The Flair By Betty CEO posted a half-cut picture holding hands with him captioning it, "Bonnie and Clyde. Vacation loaded. Thank you baby! #Diani."
The elated Betty went on to praise 'Bonnie' for being a patient boyfriend and taking amazing pictures of her.
"Like a little girl, I'm so happy. I thank God for you. Good boyfriends are patient to take nice pictures," she wrote.
The anchor's boyfriend celebrated his birthday a few days ago which she posted about on her Instagram with the caption, "My baby you're the illest! Happy Birthday to you. Sema unachotaka."
 Seems he wanted something from yalloleather as Betty gifted him a travel bag from her sister Mercy's leather bags company.
"Thank you @yalloleather ... He loved his birthday gift! Yum!"
Divorce and moving on
Betty Kyallo's new boyfriend is the first man the media personality has publicly acknowledged to be seeing after her marriage with the father of her child and NTV news anchor Dennis Okari ended 4years ago.
Dennis moved on with his life not long after and got married to his newfound love Naomi Joy at the beginning of the year at a private wedding ceremony at the Ridgeways Baptist Church.
Before their wedding, Okari and Naomi held a traditional wedding ceremony in late 2018 which was followed by a proposal at Eka Hotel.
During an interview with Pulse about 7 months ago, Betty was asked whether she reached out to her ex-husband to congratulate him on his wedding in which she responded,
"It was their wedding and their private day, not mine. They are happy and I don't know if it would make a lot of difference if I tried to involve myself."
On raising their daughter, Betty says she is doing so as a single parent.
"I am a single parent and as you know, parenting comes with a lot of responsibilities. You have to be a dad and mum at the same time. I miss being with someone and I can't wait to settle down again. In fact, my mum keeps on asking when I will wear my next wedding gown. She wants me to bring a man home," she said.