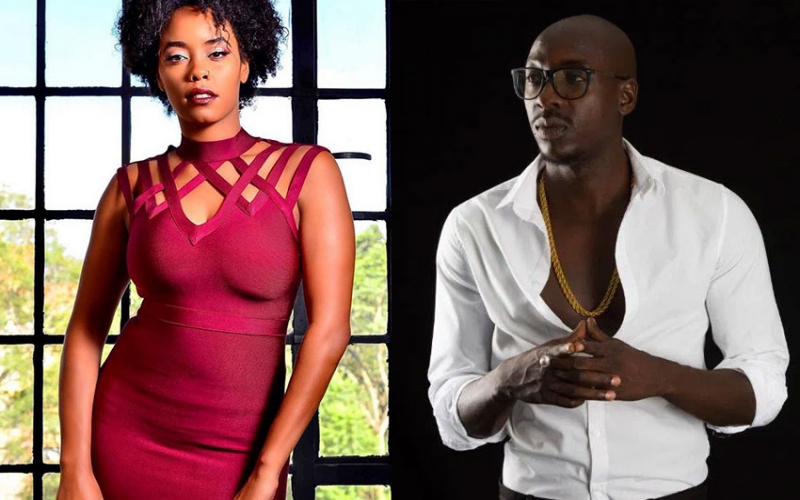 Bien Baraza's long-time girlfriend and fiancé Chiki Kuruka has no qualms about women who throw their undergarments at the Sauti Sol band member when he is on stage.
Speaking after Bien's stellar OktobaFest performance at the Ngong Racecourse, Kuruka explained she has a lot of respect for the female fans who express love and admiration for the Sauti Sol frontman.
Kuruka noted that her favourite part of the OktobaFest show was when Bien put on one of the bras thrown his way by the dotting fans.
"That is my favourite part of the show. For a man to put on a bra like that… There were like five bras. First of all, to all those chicks who sent the bras, asanteni fam, because who wants to be in a band when girls are not loving you? Like there is no point. Who wants to date a guy that chicks don't love him also?" Said Kuruka.
Bien memorably proposed to the Nigerian national who spent most of her life in the United Kingdom by hiring out an entire cinema.
"I was not expecting this at all! Hiring out a cinema, all my family and friends involved. Thank you, thank you. Easiest yes I've ever said. To my homie, my best friend and sh** my fiancé, I love you," shared an excited Chiki on Instagram.
The proposal, which went down at Westgate Mall was witnessed by friends, among them Tallia Oyando and Annabel Onyango.
"Have just had the honour of witnessing these two get engaged! Epic moments! Yay to love! God is great!" wrote Annabel on social media.
Oyando on her part stated, "My best friend is getting married to her best friend. I am so in love with both of you. Congratulations Chiki and Bien. May God bless your union. I love you I love you. I'm crying you're crying we are all crying."