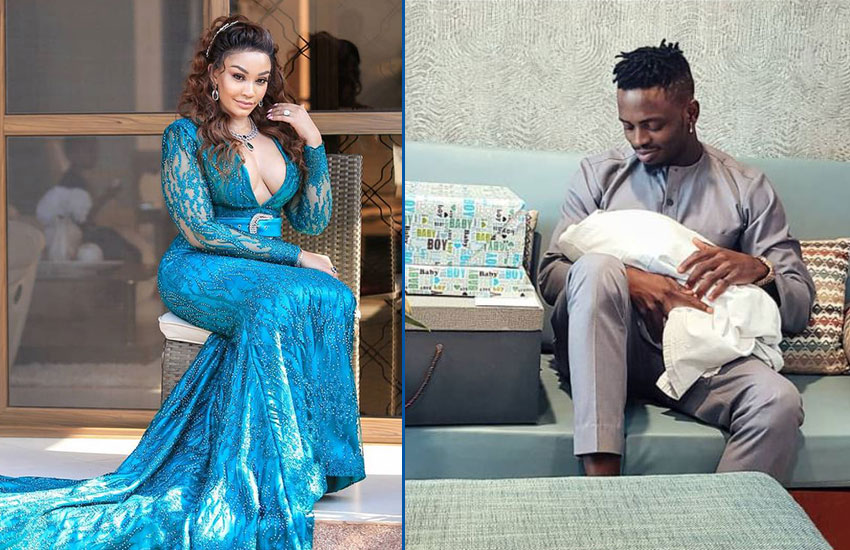 South Africa based Ugandan entrepreneur Zari Hassan has refuted claims that she was behind an insulting birthday message sent to her ex-lover singer Diamond Platnumz.
Zari, via a strongly worded InstaStory post, denied mocking the Tanzanian singer as he welcomed a baby boy with Kenyan radio presenter Tanasha Donna.
According to the socialite, the October 2 post which read "Happy birthday mwanaume suruali" and directed at the Bongo star with whom she has two children, was doctored.
"That was some edited sh*t, the Internet will do anything these days. I was still busy partying my birth month away, I had no time to wish others. Sorry but not sorry," wrote Zari.
Popularized in 2016 by Diamond Platnumz's compatriots; Mwana FA and Vanessa Mdee, dumesuruali is a derogatory term that loosely references to 'useless men.'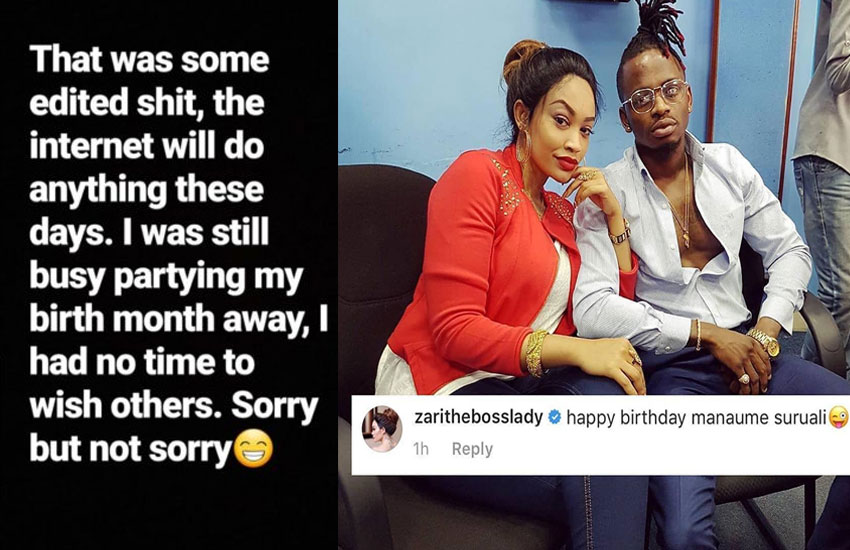 Their love and hate relationship, was, however, not lost to some who took the perfectly timed post with a pinch of salt.
Just two days ago, Tanzania authorities were forced to clear the air on the nationality of Diamond and Zari's two children; Tiffah and Nillan.
Speaking on the behalf of Ministry of Immigration in Tanzania, Ally Mtanda said that the children, though Tanzanian by virtue of Diamond's nationality, also rightfully possess South African citizenship.
"Zari said all her kids are South African, she is right because she lives there. With that said, her children become South African automatically. However, the kids are also Tanzanians because their dad is Tanzanian. In short, they have dual citizenship because the law allows them to have two passports at the same time," said Mtanda.