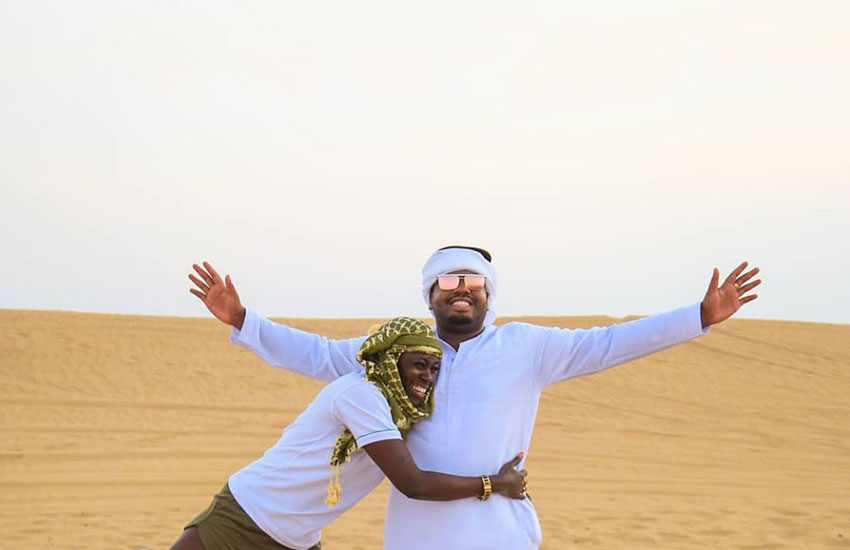 Kenyan singer Esther Akoth popularly known by her stage name Akothee has bowed to pressure from her fans demanding to know the whereabouts of her manager Nelly Oyugi aka Nelly Oaks.
Taking to Instagram, Akothee explained that Nelly Oaks was busy with school as he had enrolled for a Master's Degree program.
"My best friend Aise these memories are gold, for those asking where my Nelly Oaks went to. He has gone back to school, for his Master's Degree let's all wish him the best of luck, tuachewivuand congratulate him congratulate my king for me now or I block you, Congratulations Jakamagambo," wrote Akothee.
In the spirit of attaining a masters degree, Cebbie Kokeyo, Akothee's younger sister recently graduated with a masters degree from United States International University - Africa.
Elated, the Akothee Safaris CEO celebrated her baby sister for making their family proud.
"The day has arrived my baby sisi attains her Master's degree. This is the second degree I am witnessing our family Lawyer you make me/us proud your dad and mom is here! To witness too we love you sisi Cebbie.
"Ajos Tinga is here to witness her daughter's second-degree. We thank God for his mercies as a family we are the most blessed. We are proud and grateful to have you as a father Ruoth Oritna in Ratego now that we have to hold your hands as you did to us," shared Akothee.
Raunchy bedroom video
Despite pulling a disappearing act, Nelly Oaks made a brief comeback on Instagram a few days ago and distanced himself from a raunchy video doing rounds on social media.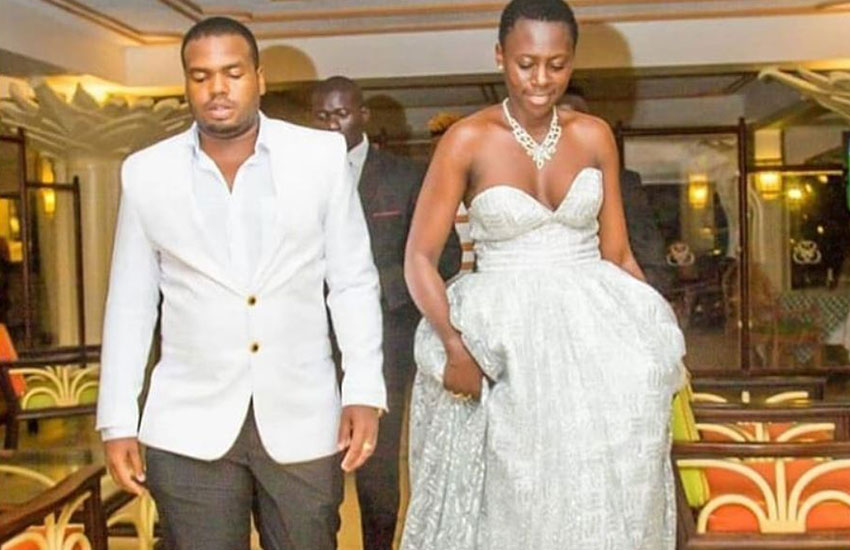 In the post, Nelly Oaks vehemently refuted assertions that he was the man on the video and threatened to block anyone who would tag him.
"People gossip. People are insecure, so they talk about other people so that they won't be talked about. They point out flaws in other people to make them feel good about themselves.
"Look do not tag me in any rubbish or I block you completely. All this bullshit going around social media has nothing to do with me or her. Nelly's class is above anybody payroll," he wrote.
For a while now, netizens have been keeping tabs on Akothee and Nelly Oaks as the two set serious couple goals with pictures of each other on exotic trips.
In 2018, the 'Yuko Moyoni' songbird denied dating her manager and vehemently refuted claims he proposed to her.
"Nelly Oaks has not proposed to me, therefore I am not going to get into his plans. Maybe he has no plans for me. However, he is a good guy and if he proposes to me, why not marry him?
"Furthermore, we are not dating. We are just friends but our fans pushed us to say we are dating. We are not really dating. Maybe I do not know the meaning of dating but for us, we are just pals. Just because people see us walking and working together does not mean we are dating. We are business partners," she added.