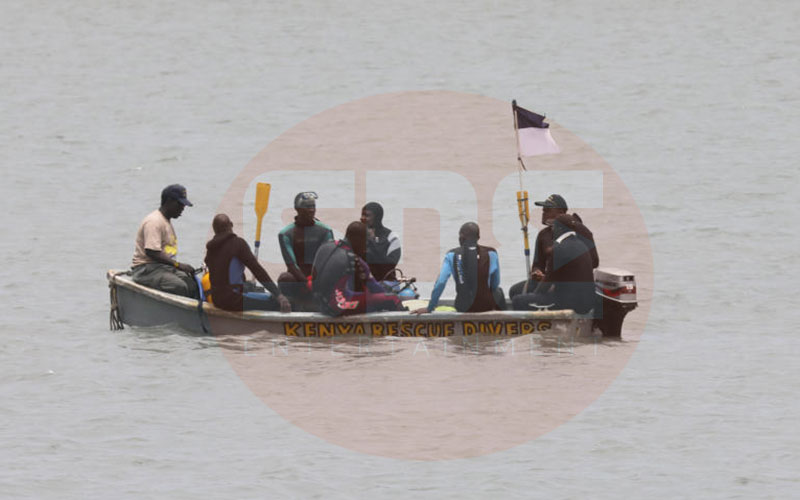 Members of Parliament yesterday called for heads to roll following the ferry disaster that killed two people and the delayed recovery response following the incident. 
Mariam Kigenda (35) and her daughter Amanda (4) died on Sunday evening when their family vehicle slid off the prow of the moving Mv Harambee midstream, plunging into the Indian Ocean.
On the spot are Managing Director of Kenya Ferry Services Bakari Gowa and Navy Commander Major General Franklin Mghalu, whose men failed to respond despite being stationed a few metres from the scene of the incident, and Kenya Coast Guard Director General Brigadier Vincent Loonena whose department should have been on standby for search and rescue operations.
The House yesterday adjourned to discuss the incident, as distraught family members waited for hours for recovery efforts to get underway.
At one point, Kigenda's husband John Wambua said he was forced to hire divers at a cost of Sh250,000 after long delays in recovery operations.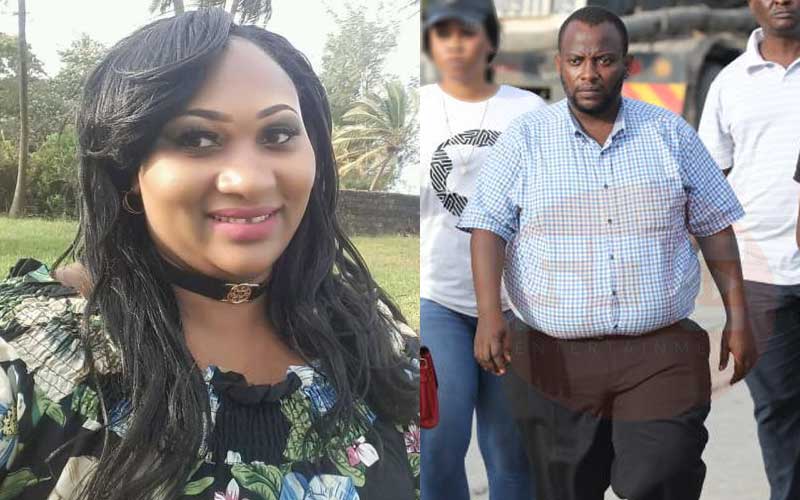 At an earlier press conference at Parliament media centre in Nairobi, 11 MPs said key figures in KFS, the Kenya Coast Guard and the Navy should take responsibility for the tragedy.
"We will not mince our words. On this incident, heads must roll. We believe that there was gross incompetence and dereliction of duty on the part of Kenya Ferry Services, the Kenya Coast Guard and the Kenya Navy," the MPs said in a statement read by Likoni MP Mishi Mboko.
"We demand that Kenya Navy personnel which did nothing despite being just metres from this incident be cited as per relevant internal military statues," the lawmakers said.
They added: "We recently passed a law that created the Kenya Coast Guard. The guard's cardinal role is to provide safety in Kenya's territorial waters. We want to know from the Coast Guard's Director-General Brigadier Vincent Loonena where the Coast guards were and what they were doing," said the MPs.
"Whichever way you look at this incident, three things cannot be hidden: the sun, the moon and the incompetence of the agencies of government that were to provide safety," the MPs said.
Earlier in the morning, irate residents joined family members and friends to protest against KFS's failure to deploy divers to search for the two victims.
"We want action now. Kenya Ferry is operating the ferries as if nothing happened here," said Jane Okeyo who also called on the Government to take action against the ferry management.
The locals shouted "justice for Mariam! Justice for Mariam!"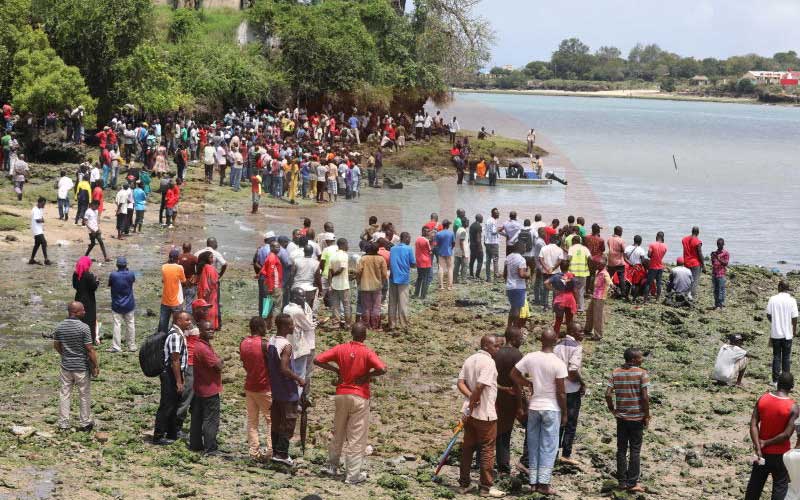 "We will institute private prosecution against the management. Its negligence led to the death of the two," said Julius Ogogoh, executive officer of Commission for Justice and Human Rights.
At about 12 noon, KFS management suspended ferry operations for half an hour at the busy channel to try to speed the retrieval mission for the victims but this had yielded nothing by the time we went to press.
Beleaguered KFS management announced radical plans to rehabilitate three old ferries and minimise chances of vehicles falling off, leading to deaths.
Officials said they wanted to use the off-peak time to stop ferry operations and clear the channel of traffic so as to ensure the safety of rescuers as the bodies remained sank about 60 metres at the channel for the third day. 
The MD admitted that KFS still has not divers of its own but said they have lifesavers who act on cases that happen on surface and has also partnered with Kenya Red Cross Society which operates at the Likoni Channel.
He denied reports that divers could have rescued Mrs Kigenda and her daughter in their sinking vehicle saying it went down fast and it was too heavy for divers to hold and save lives.
"We are going to intensify public awareness campaign to improve the safety of ferry users. Safety begins with them and it is important to follow safety rules," he said.
The ferries chief said Mv Nyayo, Mv Kilindini and the fateful Mv Harambee which were commissioned at the channel in 1990 will be rehabilitated to address safety concerns.
The three ferries have prows (entrance) that could not be lifted while they are sailing to create front and rear barriers and prevent vehicles from sliding off.
"We have plans to rehabilitate the three ferries within two years. It will take each ferry five months to correct," he said.
Ferries at the Likoni Channel which operates 24 hours services carry across more than 300,000 passengers and 6,000 vehicles daily.
The new ferries are Mv Likoni and Mv Kwale which were delivered in 2010 and Mv Jambo that was commissioned in 2017.
On social media, Kenyans were angered by the delay in recovery operations blamed on lack of equipment and divers.
Section 8 of The Kenya Coast Guard Services Act lists among other duties of the agency as 'search and rescue' and 'enforcement of maritime security and safety.'