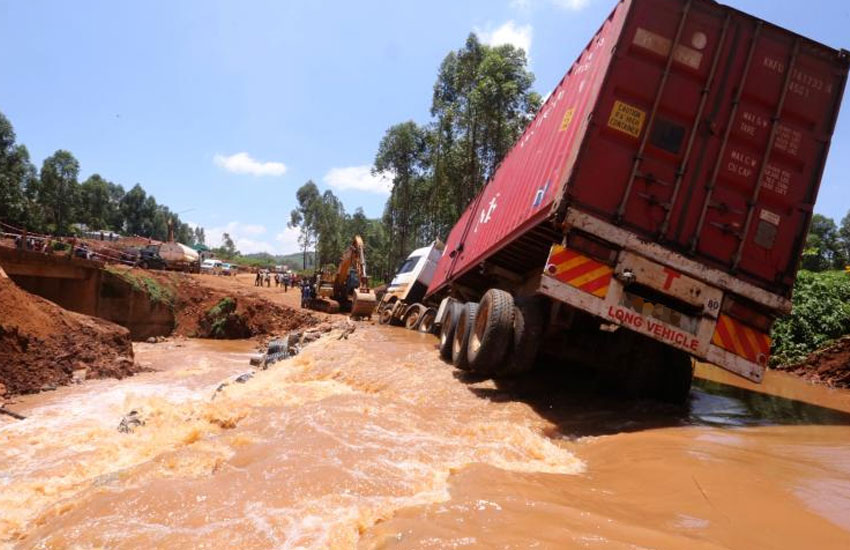 Hundreds of motorists escaped death narrowly after their vehicles were swept away by flash floods on the Kisumu-Migori road at Chebara.
The motorists were rescued by locals who rushed to the scene near Chebara market following heavy rains on Friday evening.
Many travellers spent the night at the scene as their vehicles were recovered from the collapsed Kodada bridge.
Among vehicles caught up in the incident was an ambulance ferrying patients from Oyugis to Kisumu.
Yesterday, residents protested the poor state of the road and accused the Chinese construction company of failing to provide good alternative routes for motorists.
They also accused the contractor of taking too long on the project.