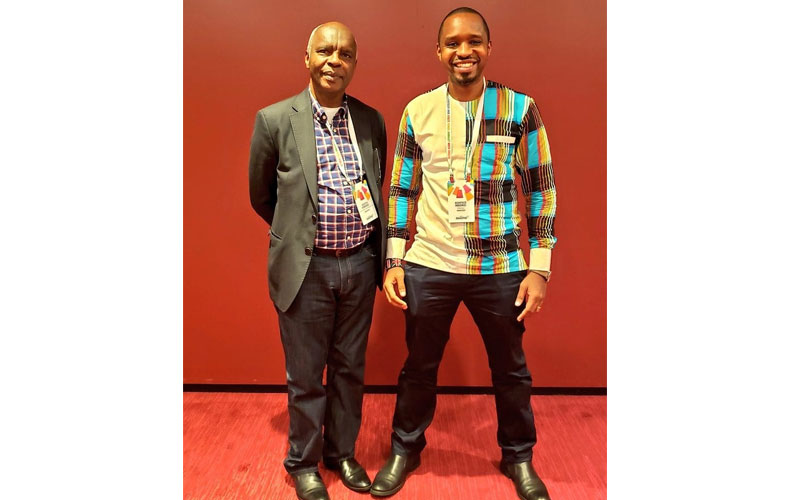 Renowned Kenyan activist Boniface Mwangi has heaped praise on Makueni governor Kivutha Kibwana following an encounter in New York City.
Mwangi shared a photo alongside the county chief, terming him 'Kenya's next President'.
According to the photojournalist, Governor Kibwana has travelled to the USA alone.
"He flew all the way to New York alone, no PA, no bodyguard, true servant leadership. Hapa kazi tu," he wrote.
Reactions
Kennedy Ngigi I'm also a servant leader. I have no PA, no bodyguard and I roam the streets of Kayole alone.
Mar Mary Kenyans have not reached there yet, to vote for a good leader. Mpaka tuteseke tuteseke tuteseke kabisa...Am really waiting for that time.
Veronicah Nduta The Simplicity of this man is really admirable. His legacy will never be forgotten.
Kipisyo Toroitich Orwa Who knows Kivutha Kibwana in New York? It's like when you are from Narok and gone to Nairobi, everyone is busy with their lives and no one bothers to know who and what you are.
Servant leadership?
The Makueni governor has in the past earned praised from Kenyans for his simple lifestyle, unlike his peers who move around with an entourage of assistants, chase cars and hangers-on, with a section of netizens urging him to vie for the presidency come 2022.
The governor who usually rides only with his driver and bodyguard who are provided by the state has been hailed for MakueniCare, a year-round medical cover at all public health institutions for a subsidised cost of Sh500 per household.
Governor Kibwana also launched a fruit processing plant in the mango-rich region as well as a milk processing plant.
Speaking to The Nairobian in a past interview, he reiterated the importance of being easily accessible to his subjects.
"It is important that you have a relationship with the people who gave you the job. If you do wrong things, they can come and even tell your mother."