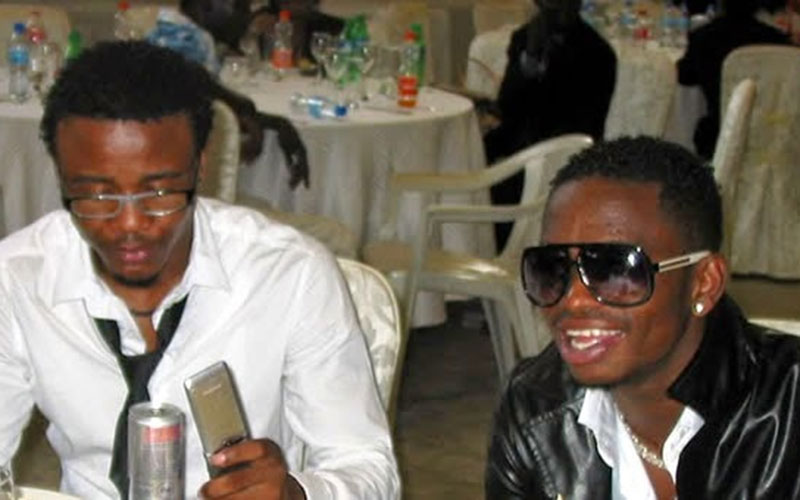 Diamond Platnumz and Ali Kiba are arguably Tanzania's most famous artists and rumours of a tiff between them have been swirling around for a while now.
The last time the two met in 2018, they sparked controversy after an awkward handshake.
During the burial of video vixen Agnes 'Masogange' Gerald, Diamond made his way to greet Kiba and instead of an open hand, Kiba greeted him with a clenched fist. Also, the Mbio crooner remained seated while greeting the WCB boss.
The awkward meeting created a raging debate as netizens wondered what had informed Kiba's choice of greeting.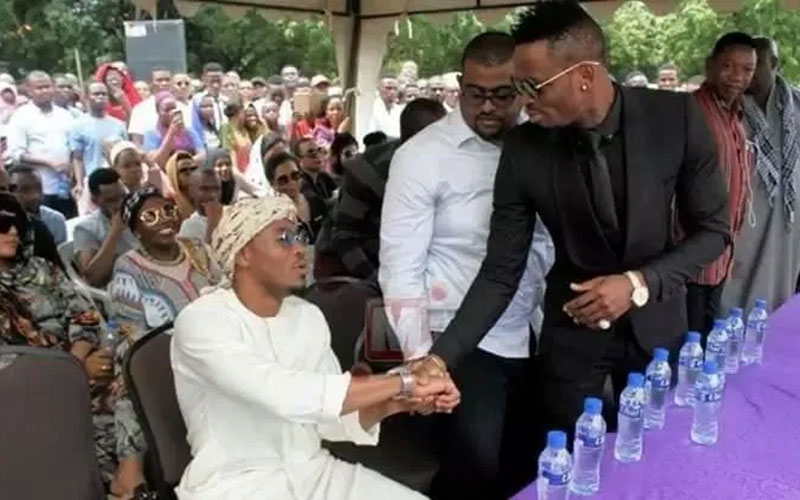 However, the beef between them remains speculation as neither artiste has spoken out publicly against the other.
We're not going to argue on who's the best between them, only that they're not the same. After all, we're all different. Here are the differences between the two:
Security
Prominent personalities often need a security detail when walking around in public. But how Kiba and Diamond move around is very different.
While Diamond mostly prefers moving around with a bevvy of heavily built bodyguards, Kiba's movement is low-key and it's hard to identify his security team if any.
Just yesterday, Diamond was spotted moving around Dar es Salaam in a three-car entourage with over 10 bodyguards.
Kiba said that "I don't need bodyguards. Also, my faith does not allow me to do such things though it's the protocol for prominent personalities. I believe I'm protected by people but above all, I'm protected by God. Even the bodyguards are protected by God."
Private life
Kiba keeps his love life and children away from social media aside from the occasional photo on special occasions such as birthdays. The married singer has four children with four baby mamas but there's little to no reports on his love life.
Diamond, on the other hand, is more forthcoming as has no qualms sharing photos of his lovers on social media.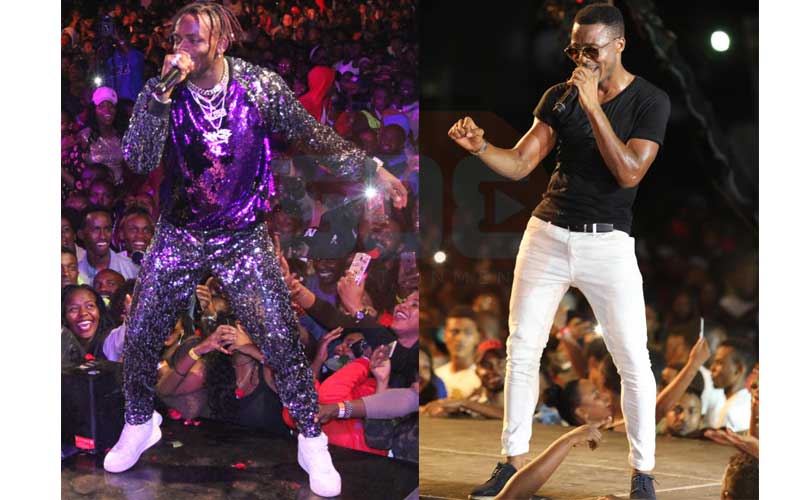 Diamond's high-profile relationships are rich fodder for gossip blogs and the women he dates are highly publicised, earning them fame.
However, just like Kiba, he rarely shares photos of his three children.
Marriage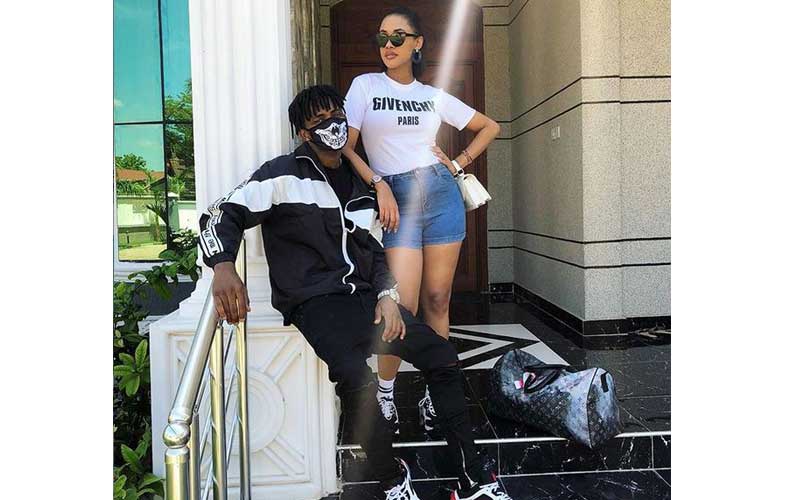 At 29, Diamond is yet to settle down but gets into steady relationships, some lasting for years. Over time, he has dated women from almost the entire East African region including Wema Sepetu and Hamisa Mobetto from Tanzania, Uganda's Zari Hassan and his current catch, Kenyan Tanasha Donna.
His wedding to Tanasha, who's pregnant with his fourth child was set for February 14 but was postponed.  According to Diamond, celebrities from all over the world wanted to attend the ceremony hence needed more time for planning. Well, time will tell.
Kiba married Kenyan Amina Khalef in 2018 at a private ceremony in Mombasa and recently dismissed rumours that his marriage was on the rocks.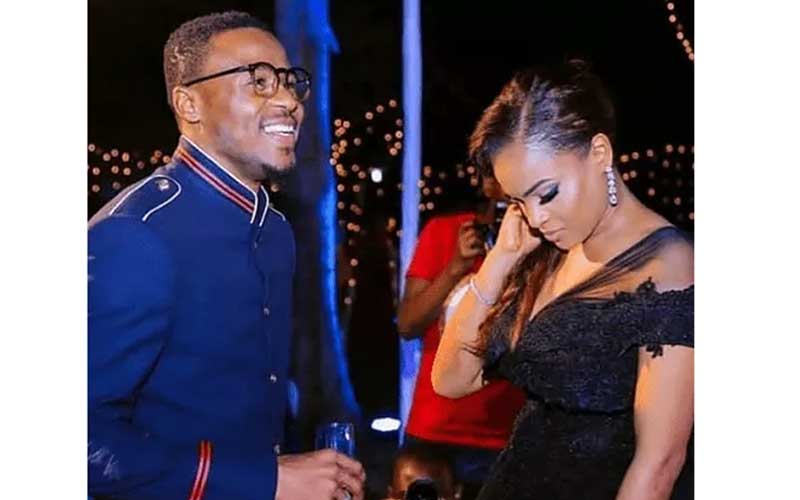 Tattoos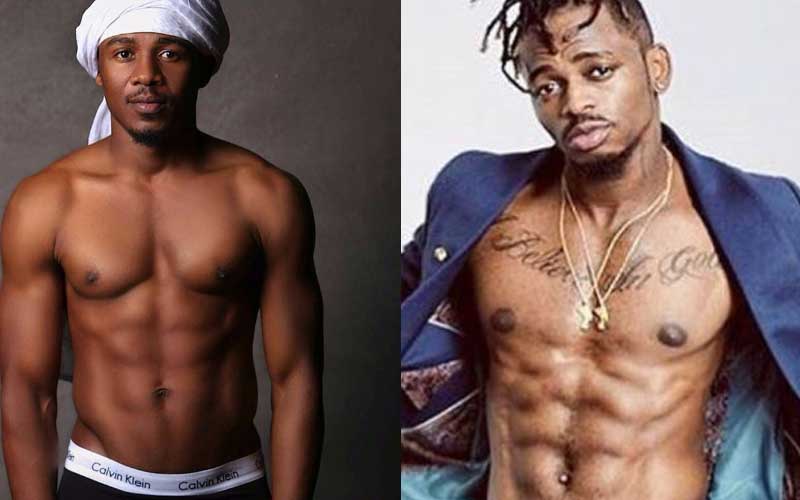 When it comes to physical appearance, tattoos set the two artistes apart. Kiba spots no tattoo while Diamond has a couple including Tanasha's name on his arm.
Across his chest, he spots a 'Believe in God' tattoo while tribal tattoos cover his arms.
Another tattoo features the letters N, T, N and D standing for his real name Nasib and the names of his children Tiffah, Nillan and Dylan.
The four letters are tattooed in playing cards held by a woman's hands. He also has a tattoo of his brother's name and his mother's birthdate in Roman numerals.