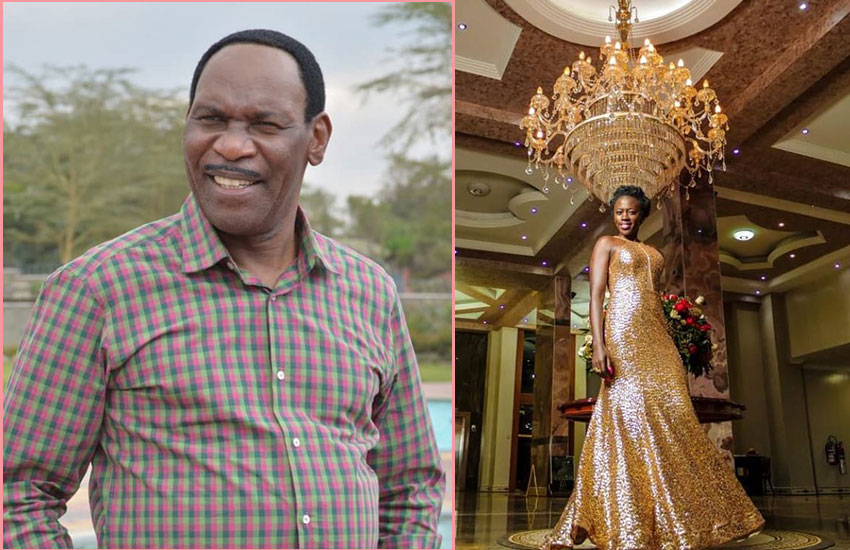 The love and hate relationship between flamboyant singer Esther Akoth and Kenya Film and Classification Board (KFCB) CEO Dr Ezekiel Mutua is on a new, graceful tide.
This is after Mutua, in an interview with NTV's Ken Mijungu, proclaimed that the singer popularly known as Akothee and touted as Kenya's richest female entertainer had reformed.
"You know Akothee is a superstar and she has reformed," said Mutua, before reiterating that he has no control over what individuals do behind closed doors.
"I will only have an issue with inappropriate content when it is displayed in the public. However, if such was in the privacy of their homes, then KFCB will have no business with it," added Dr Mutua.
A departure from his no holds barred February sentiments against the singer over her controversial performance in Papa Remo beach, Watamu.
"How I wish artists like Akothee would know how much influence they have on our youths and try to use that influence to produce content that is edifying.
"This kind is crass, moronic and a theatre of the absurd. It's d******c to the core and only appeals to debilitating and incorrigible perverts and brainless audiences. Akothee must stop this idiosyncrasy. There's no dignity in this crap either for her or even her audience," said Mutua at the time.
Pastor Ng'ang'a
With Akothee off his back, Mutua revealed that Neno Evangelism Centre founder Pastor James Ng'ang'a was on his sights over rising complaints.
Dr Mutua explained that whilst the board does not police religious institutions as a matter of principle, inappropriate content aired out to the public from places of worship such as Ng'ang'a's church, have since raised red flags.
"You remember the first video where he had an issue with a pastor in his church? We were tagged on everything and even got letters from members of the public asking us why are you allowing that. The law that we enforce is both film and stage places.
"Stage places include even those performances in church. In places of worship-as a matter of principle- we do not go there. But now when things happen where bad language is used in a public space; because when it moves from the liturgical precincts and regulations and moves to drama where you can do and say crazy things then we are invited to look at it... Why are you inviting the government? These are sensitive areas where I would wish there was self-regulation," said Mutua.
Asked whether he was finding it difficult to reign on the clergy, he responded:
"I am a product of the church myself. It is not an area I want to go but I am the right person to caution them; I was brought up by bishops and so many people who have impacted my life and I think with these small issues that we are dealing with, we should not dismiss religious leaders, places of worship and the role they play in moulding society."