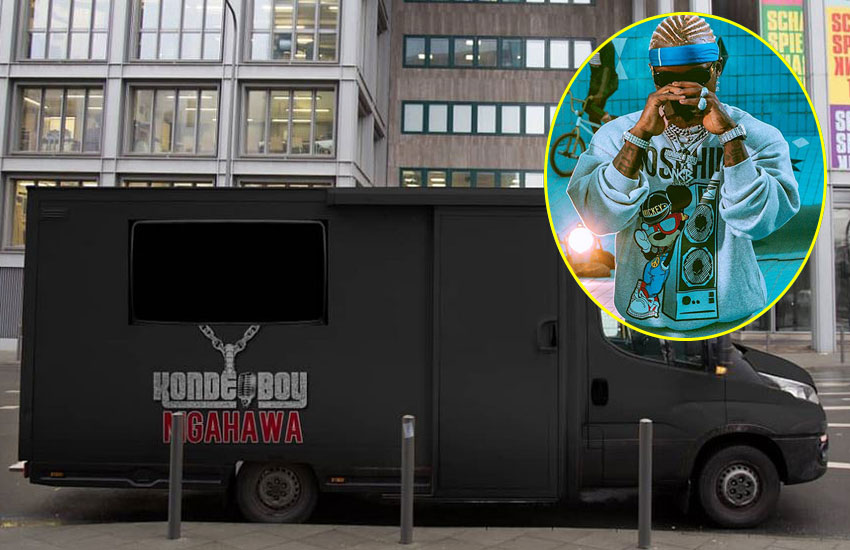 A free food service targeted at Tanzania's destitute courtesy of singer Rajab Abdul Kahali alias Harmonize is days away from launch.
This is according to the singer's new outfit Konde Gang which revealed that Harmonize was working on a restaurant dubbed Konde Boy Mgahawa.
The restaurant on wheels, according to photos shared online, will reportedly be offering free meals in the same streets Harmonize pounded as he struggled to make ends meet before debuting in 2011.
Konde Gang posted that Harmonize, via the initiative, will be sharing a piece of the wealth he has generated over the years with the less fortunate.
"Free food! Bure! Coming on your street in few days. Mana kuna watu wanajua ni biashara yani jeshi atauza walii.! Mtamuuwa na pressure dada yangu kipenzi Shilole. Hii Itakuwa ni bure! Kabisa kwa wanangu wa mtaani ambao bado mambo yao hajakaa kwenye line sisi sote ni wa Mungu mmoja sitokula na kusaza. Tutagawana," shared Konde Gang.
The singer did not have it easy before hitting the jackpot to wold fame.
To make ends meet, the Kwangwaru hitmaker revealed that he would sometimes go to bed hungry as he didn't have money or a place to sleep and hawked tea in Kariokor market.
''Nilikuwa nauza chai Kariokor, naamka saa kumi alfajiri natengeneza chai naenda kuuza.'Unajua maisha ya waafrika wengi sio mazuri na wenye Maisha mazuri ni wachache sana. Niko kati ya wale walioyapitia maisha magumu sana japo kuwa si vizuri kuzungumza juu ya up and downs, japo naona mtu akizungumza anawapa motisha wengi,'' he said in 2018 after releasing the much acclaimed Matatizo banger.