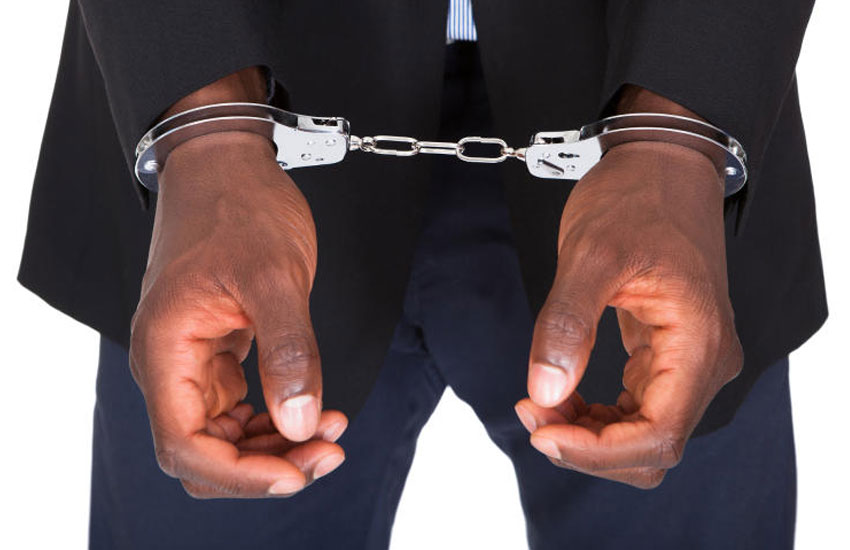 On September 3 around noon, Mr Bernard Kariuki, a water engineer, walked out of a client's home in Juja, Kiambu County, to buy spare parts to fix a broken borehole. He was to meet his wife and son soon after. But that was the last time Kariuki, 48, was seen alive.
His mutilated body would be found at a coffee plantation a week later. His killers had poured acid on his face and stabbed him in the neck. A postmortem confirmed the assailants also broke his skull.
But one interesting twist in the investigations into his death was the arrest of the man who was his best man at his wedding.
According to detectives, the man was among the last people who spoke with the deceased on phone. He is also said to have been seen together with Kariuki on the day he went missing.
Other suspects include a co-worker of Kariuki and a man believed to be his driver, who were traced to Meru where police also recovered a water drilling machine and its accessories.
Police believe Kariuki's murder was related to millions of shillings worth of water drilling business. Sarah Wambui***, a sister in-law, yesterday narrated Kariuki's last moments as pieced together by police investigators.
Phone off
Sarah said Kariuki, his wife Emily Wambui*** and their first born son were to travel Limuru on the day he went missing. The couple was to escort their son back to school after the August holiday.
That morning, Kariuki had asked Emily to accompany their son for back to school shopping as he attended to a client whose borehole pump had broken down.
"At around 10am, my sister tried to reach the husband on phone but his cellphone was switched off. She tried several times but in vain, and eventually had to travel to Limuru without him," said Sarah.
Kariuki's phone was off the whole day and neither did he return home that night.
Emily reported her husband missing to Juja Police Station the following morning, and police opened investigations and search for the engineer.
The search ended last Thursday at the City Mortuary, where Kariuki's body was taken by Ruiru police. They had picked it from a coffee plantation near Tatu City gardens.
His pair of glasses, wedding ring and shoes were also missing. Interestingly, his mobile phones and wallet were found intact.
Police suspect the man was killed elsewhere and his body dumped at the coffee plantation. The client, whom Kariuki helped fix her pump on the fateful day, has also recorded a statement with the police.
She confirmed to the police that Kariuki had been to her house accompanied by his staff and had left her Kenyatta Road home at around mid-day.
Police sources at Juja DCI said investigators are banking on call data from Kariuki's cell phone to unmask the killers.
Kiambu DCI chief Nicholas Etyang yesterday declined to comment on the case. "The matter is under investigation by Ruiru DCI," Etyang said on phone.