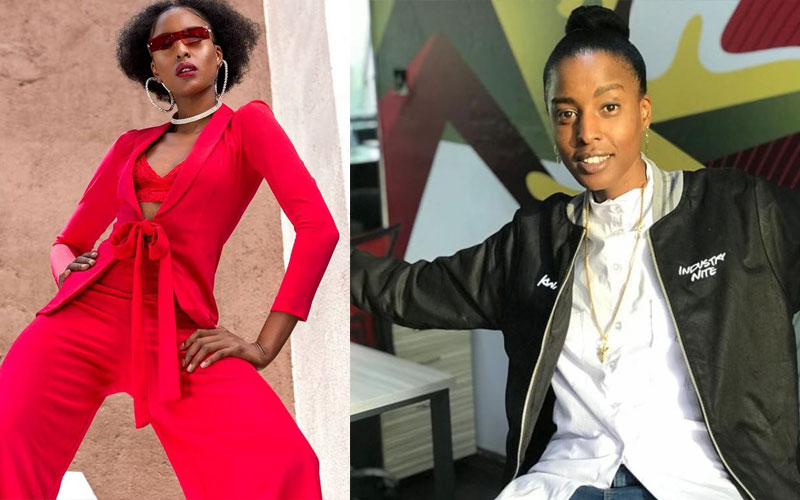 On this Wednesday, we're crushing on multitalented Vybez Radio presenter Sheila Kwamboka aka Kwambox.
The former Big Brother Africa contestant whose dancing has set her apart from other radio presenters and won her a legion of fans hosted us at the ultra-modern Vybez Radio studios.
Aside from radio, Kwambox, a former Miss Tourism Kenya wears many hats including MCeeing, modelling and singing.
You were a news reporter at some point…
Yes, I was part of the team that started K24 alongside awesome presenters like Smriti Vidyarthi, Jane Ngoiri, Apolo Kamau, Ben Kitili.
But I knew very quickly, I didn't want to do it.
Why?
I didn't go to school to be a journalist. It was just something that showed up while I was in campus.
I'm always the kind of person who's always grinding. I don't believe in hustling because grinding doesn't stop; it's not something to do with money or getting to where you need to go. It's a life thing; when you are awake, you need to be grinding.
So when the K24 opportunity came up I took it up and even covered post-election violence.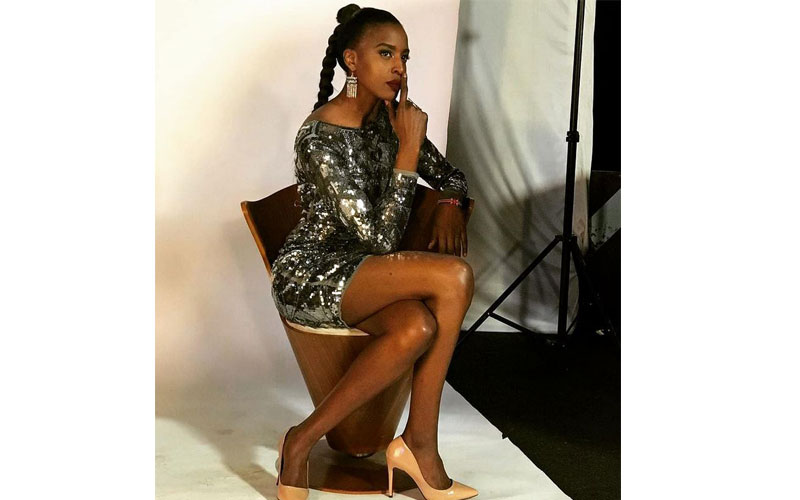 How was the experience?
Terrible. It was traumatic. I saw so many dead bodies. I witnessed anger and violence in Kenya in ways that I had never experienced because I was born and raised in Nairobi. I really quickly knew I didn't want to be a news reporter.
I wanted to tell peoples' stories that are not necessarily politics. I wanted to give people an opportunity to share their experiences.
Seemingly, you succeed in all that you do. You got into the Miss Tourism pageant for your mum's sake and ended up winning…
Yeah. But before that, I played basketball in the league but then I got a knee injury.
So my mum was like 'yo, you need to do something with your height instead of just perambulating within sports.'
READ ALSO: My Style -Sheila Kwamboka
At that time, Miss Tourism was happening and she was so excited about it and begged me to do join the pageant for her. I won.
Many Kenyans remember you from Big Brother Africa (2008). What's your biggest take away from the competition?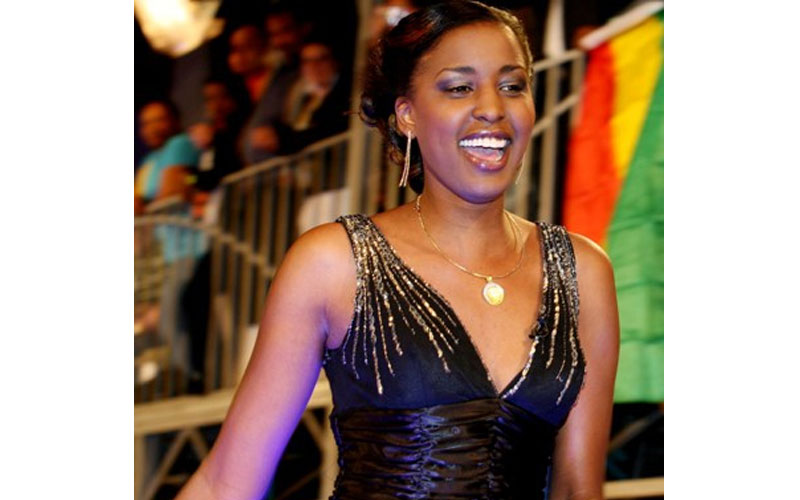 Always have an open mind. When you have an open mind, you will be adaptable.
You are the mind behind Industry Nite, a platform seeking to showcase Kenyan talent. Was it informed by challenges you faced during your stint as a singer?
After Big Brother, I moved to Nigeria and at that time, Afrobeat was starting to gain traction.
Back then, there was a young guy called Wiz Kid who had just started out alongside the likes of Banky W.
I released a song I shot a video, put it out there. But then, what do you do after releasing a song? There were no structures. You couldn't even get a manager who knew what he was supposed to do.
There were talent agencies but they only cared about the top five artistes. You were not hearing Kenyan music being played anywhere, except for that token Nameless song. While in Nigeria, I experienced Industry Nite there where every Wednesday, you could get to see all these top acts release their music for free.
I came back to Kenya and the first thing I was like 'we got to set up an industry.'
Five years later we're in the sport of franchising, whereby we're creating different products under Industry Nitefor different places.
We've worked with over 1,000 artists done workshops with over 2,000 artists where we teach you skills on how you can make music a career.
Play Kenyan Music. How did Kenyan artistes end up asking for airplay in their own country?
There are so many challenges in an industry that has no structure. For example, we're able to work efficiently at the Standard Group because there's professionalising of the trade.
What we have in the Kenyan music industry is people releasing music, and then scavengers in the middle, then the money.
So before the money trickles down to the artist the scavengers have already figured out how to eat it.
When did you start dancing?
I've always liked moving and I have a special relationship with music. I can't work in a silent place.
How do you deal with social media trolls?
What you should ask trolls is how they deal with me. I will hit you right back, that's if you're deserving.
I'm very aware that there's a lot of people who are hurting. Social media is such a weird space for you to come and say 'ata hiyo outfit yako haikai poa,' then keep walking, because that's what it is.
Social media has made people feel like 'I have to have an opinion about everything.' It's okay to see something and move on. You don't necessarily have to say 'cheki, hiyo nguo yako inakaa ya mtumba.' If I respond by saying 'okay, thank you' nishakumaliza. I don't always have to pour hot water on everything.