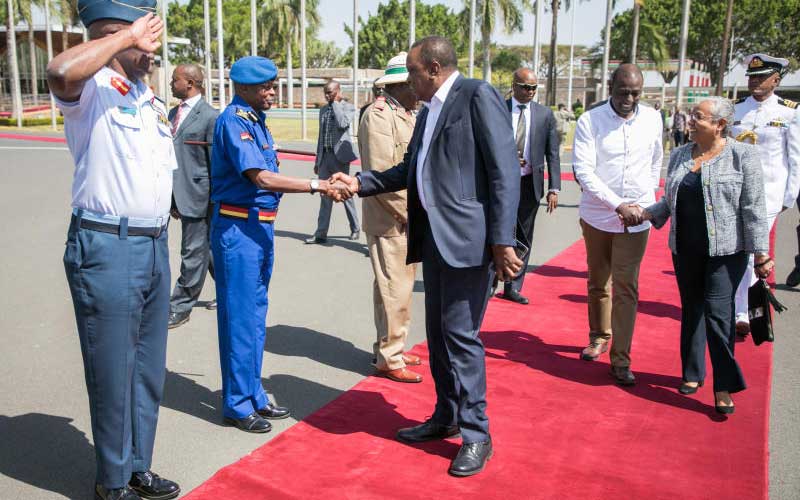 President Uhuru Kenyatta's austerity plan took a backseat in the 12 months to June, as his office and MPs splurged taxpayers' money on foreign trips.
A new report from the Office of Controller of Budget shows that the Presidency which includes the offices of the Head of State and his deputy spent Sh197 million on foreign trips, nearly double what it spent on such travels in the previous financial year.
Members of the National Assembly, whose recent trip to the US ignited public anger used Sh1.6 billion on overseas trips, more than double the Sh719 million they spent on the item in the 2017/18 financial year.
Travel to the US
Some 85 lawmakers and their support staff reportedly travelled to the US on August 5, where National Assembly Speaker Justin Muturi and his Senate counterpart Ken Lusaka led the delegation.
This, even as the country grappled with a cash crunch that saw farmers go for months without cheap fertiliser. 
The latest surge in expenditure items is an indictment on the President's commitment on austerity plan, which some critics have described as a public relations exercise aimed at hoodwinking investors.
In recent years, the Treasury has proposed policies aimed at slashing expenditure on non-essential items, even as it cranks up tax revenues.
But despite the tough talk on austerity, the report, the last by the outgoing Controller of Budget Agnes Odhiambo, shows that MPs' salaries and allowances increased by Sh2 billion to reach Sh11.2 billion during this period.
Generally, State corporations spent more on foreign travel, conferences, training and domestic travel, making a mockery of Government's objective of trimming its budget.
Expenditure on hospitality by all the ministries, departments and agencies (MDAs) also doubled to Sh9.8 billion during this period, from Sh4.7 billion in 2017/18 Financial Year.
Uhuru has been on the forefront pushing for a lean budget that has seen some development projects frozen, save for those related to his Big Four agenda.
However, last year, the Government found it difficult to stick to its own austerity plan, borrowing an additional Sh114 billion in the last financial year as increased wages and interest payments ate into most of the taxes.