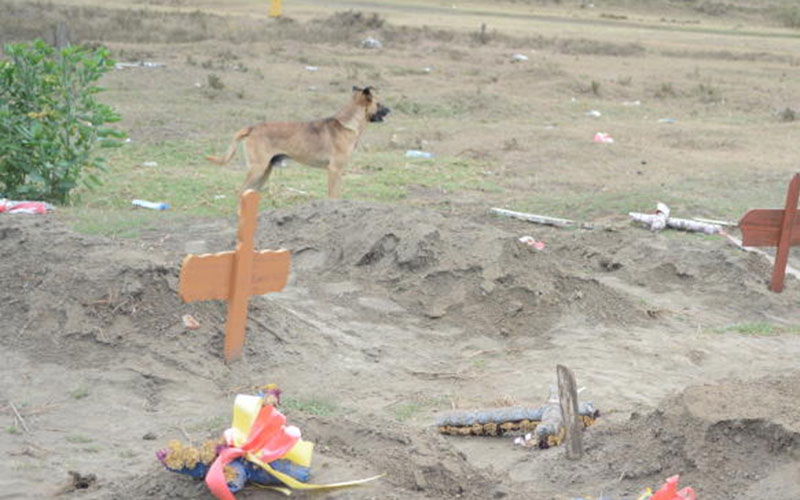 A pack of dogs was yesterday found feasting on a body at Mai Mahiu in Naivasha.
According to Winnie Wamuyu, a resident, the public spotted the dogs fighting over what looked like a piece of meat at Sembemba village.
She said on a closer look it emerged that it was the remains of a human being.
"It's a puzzle as to where the remains came from and where the other parts of the body are," she said.
Police were called and recovered a leg. Locals were left wondering where the dogs could have found the body.
Several bodies
In the last couple of weeks, police and the public have found several bodies along the Naivasha-Mai Mahiu road.
At the same time, a two-year-old boy was killed by a speeding car at Kayole estate on the Nairobi-Nakuru highway. The vehicle also injured the boy's aunt.
Joshua Muya, a witness, said the minor, his mother and the aunt had just alighted from a matatu from Naivasha town when the accident occurred.
Naivasha OCPD Samuel Waweru said investigations had begun on both incidents.
"The leg and the body of the minor have been taken to the local mortuary and we are concerned by the increasing number of accidents involving pedestrians," he said.