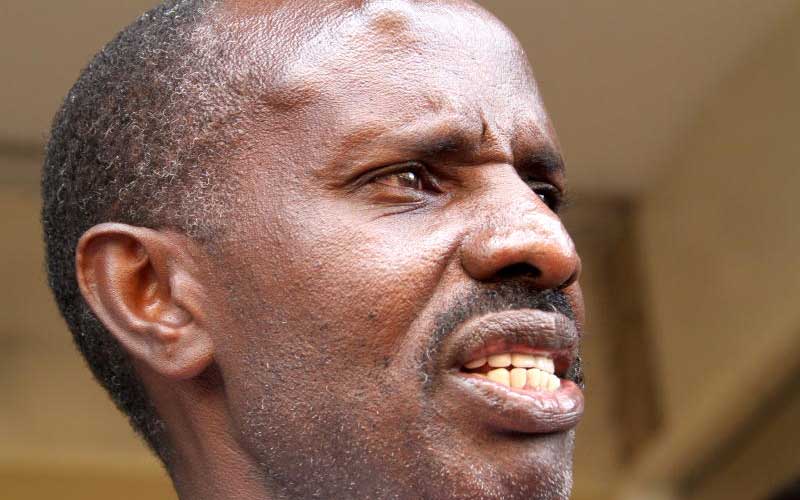 Kenya National Union of Teachers (Knut) trustees have given embattled Secretary General Wilson Sossion until Monday to surrender union property in his custody.
The three Knut national trustees led by John Gitari Munyi said Mr Sossion has no right to hold on to the property any longer.
Among the property he is expected to return is his official car.
"We are giving Sossion up to Monday 8am to return all the union property in his possession. We know he has an expensive car, which we already hear is in a garage. I will be in office waiting for him to surrender everything," said Mr Gitari who is the secretary and spokesman of the trustee's body.
Arrested and surcharged
Speaking in Embu town, Gitari said if Sossion does not return the property by Monday, they shall invoke the constitution of Knut and seek court orders to have him arrested and surcharged.
They claimed that he ceased to be Knut secretary general and member hence they are taking action to safeguard union property. Gitari said Knut acting Secretary General Hesbon Otieno cannot work when Sossion is still insisting on staying in office when other officials do not want him.
He advised the embattled secretary general to stop seeking the court's intervention.